If you are a rural library in the Southwest, consider hosting the We are Water exhibition!
DEADLINE EXTENDED TO JUNE 10th!
We are looking for rural public, tribal, or college libraries in counties within the Four Corners Region of the Southwestern United States to host an exhibition about Water in the Four Corners for three months in 2023. Funding by the National Science Foundation enables the exhibition and programming to be delivered at no expense to libraries.
Check out pictures of the We are Water exhibit here: https://wearewater.colorado.edu/traveling-exhibition
Interested libraries from the following counties are invited to apply!
Eligible Counties:
Arizona counties: Apache, Navajo
New Mexico counties: McKinley, Rio Arriba, San Juan. Sandoval
Utah counties: Grand, Wayne, Garfield, San Juan, Kane
Colorado counties: Montezuma, La Plata, Dolores, San Juan, San Miguel, Ouray, Hinsdale, Mineral, Montrose, Gunnison, Saguache, Rio Grande, Delta, Mesa, Archuleta
About the Library Exhibit and Programming
Libraries that host the We are Water exhibition can expect:
No fees for delivery, set-up, and removal of the exhibition! Getting the exhibition is free to libraries!!

Four individual interactive exhibition pieces with a focus on multi-generational experiences, with hand-on interaction and engagement. Each piece is meant for patrons to walk around for a full 360

o

experience.

Each exhibition piece ranges from 20 to 90 square feet, take up a total area of 200 square feet, and can be placed in different areas of the library or in a community partner's space.

An opening day community celebration event called "Water Day" coordinated between library staff and project staff.

A series of prepared take & make activity kits to give to youth and families who visit the library.

A StoryWalk to place in an outside space or a near-by green space of the award-winning book We are Water Protectors.

A banner to draw attention of patrons, Support for marketing of the exhibit and programming, such as social media guide; including text and images to use for advertising.

In-person programming, such as a mini film festival and storytelling workshop for patrons

Training on a menu of water-focused STEAM activities that library staff can offer when hosting the exhibition.

Support via Zoom, phone, and email to answer questions library staff have during hosting.

A mini-grant for the library to buy materials for activities and pay for expenses related to hosting.
For libraries selected to host the We are Water exhibition, libraries are expected to:
Contact local media to advertise the exhibition and events.

Facilitate a minimum of three STEAM programs (such as in-person or virtual programs, story time, etc) and one closing celebration event with activities about water of your choosing. Check out some ideas here to get inspired!

Collaborate with at least one local organization to assist with organizing or co-facilitating water learning experiences and activities.

Collaborate with We are Water project staff on logistics related to delivery, set up, and removal of the exhibition.
In addition, we invite all host library sites to participate in research and evaluation to learn about the hosting experience, such as a brief interview or online survey.
Join We are Water as a Host Library!
To best support participating libraries, the We are Water Project Team is facilitating a two-step application process as follows:
Step 1. Submit a Notice of Interest
The Notice of Interest should take <20 minutes to complete. Please complete this short form to share your contact information, your interest in the project, and your library's capacity for hosting.
Applicants will be evaluated based on community characteristics and library capacity.
Using information submitted through the Notice of Interest process, the project team will invite full applications from selected libraries by May 13, 2022.
Deadline to submit short form: June 10, 2022
Contact Claire Ratcliffe Adams for any questions at cratcliffe@spacescience.org
Step 2. Full Invited Application
Selected libraries will be invited to submit additional information in a brief, online application.
Application and guidelines available: May 13, 2022
Deadline for applications: June 13, 2022
Successful applicants will demonstrate that their library has the capacity to:
Provide physical space for three consecutive months that can accommodate a 200 square foot exhibition (whether at the library or in collaboration with a community organization).

Offer STEAM programs about water to their community.

Foster cultural responsiveness and willingness to engage with Indigenous and Latinx families and collaborating organizations.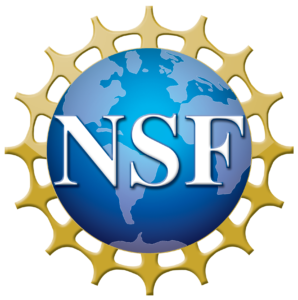 This material is based upon work supported by the National Science Foundation under Grant Number DRL-1097024 and 1906951. Any opinions, findings, and conclusions or recommendations expressed in this material are those of the author(s) and do not necessarily reflect the views of the National Science Foundation.