Look Up!
Explore Our Universe
NASA's James Webb Space Telescope launches in fall 2021
STAR Net

 Partners with ALA and NASA for the 

JWST Mission

 

Campaign
STAR Net's Look Up: Explore Our Universe campaign is a celebration of the James Webb Space Telescope mission. The telescope has a launch window between October 1 and November 30th.  It's a collaboration with the American Library Association, Lunar and Planetary Institute, Education Development Center, NASA's Universe of Learning program, and NASA's Science Mission Directorate.  
Public libraries across the U.S. and beyond are invited to participate in this year-long campaign and take advantage of the many resources that are available on this campaign website and others that we link to. Resources include STAR Net's STEM Activity Clearinghouse activities, videos, images, a media toolkit, live streaming events, and connection to subject matter experts.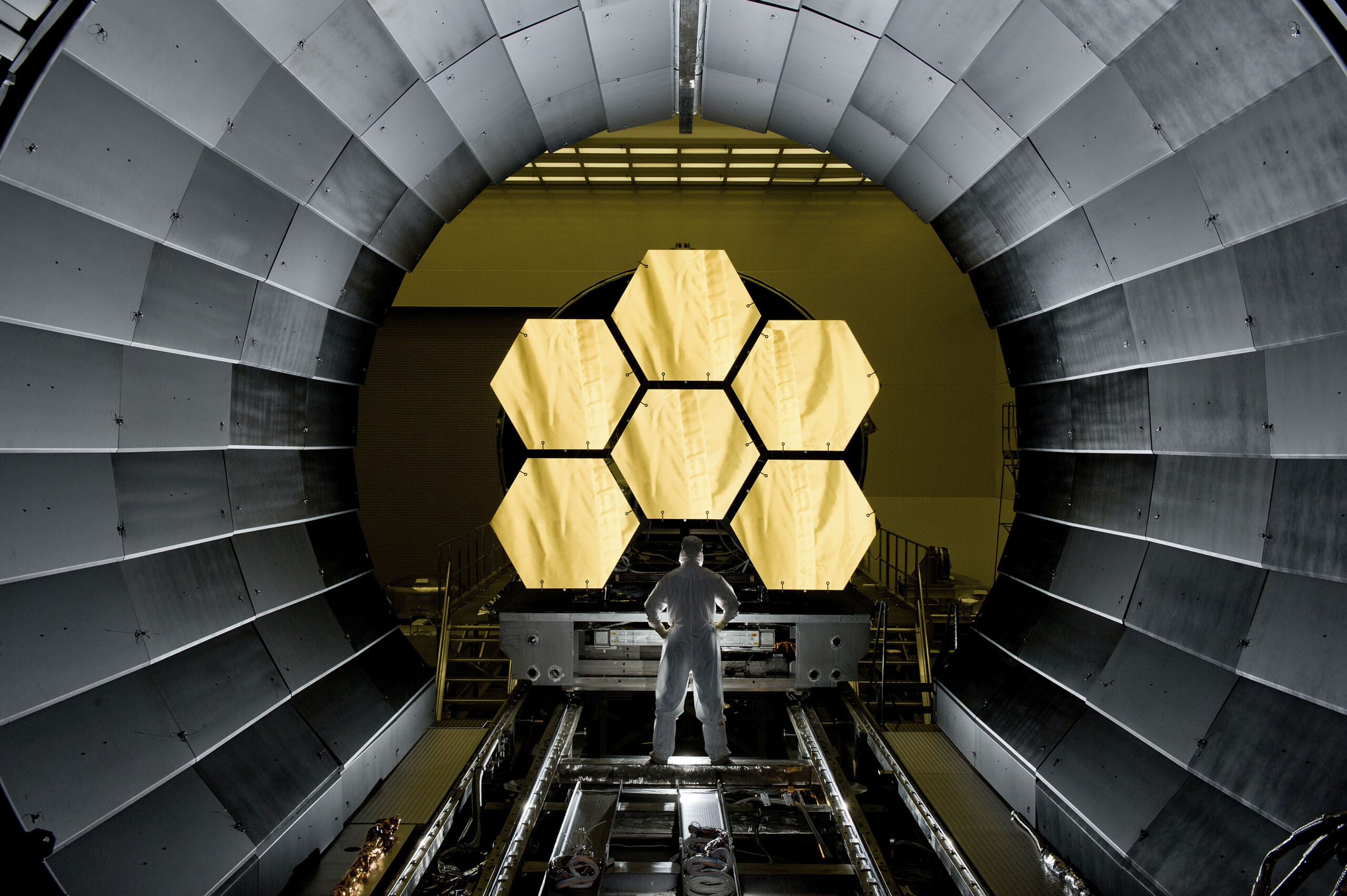 Spiral Galaxy M106. Credit: NASA, ESA, The Hubble Heritage Team, & R. Gendler
Why is the Webb telescope important?
The James Webb Space Telescope (sometimes called JWST or Webb) is an orbiting infrared observatory that will complement and extend the legacy of previous space-based telescopes, like Hubble and Spitzer. Webb will be the premier observatory of the next decade. It will study every phase in the history of our Universe, from the atmospheres of other worlds to the formation of the first galaxies. Our goal is that with your help, Webb's launch and operation will captivate and inspire a new generation of space science enthusiasts, reaching a broader, more diverse audience than ever before. It represents a unique opportunity to engage your community through some of humanity's biggest questions: How does the Universe work? How did we get here? Are we alone? 
Check out this link for more information about the Webb Telescope:
Check Out These Videos to Learn More:
Hu

bble and Webb: Friends in the Sky
How will the Hubble Space Telescope and James Webb Space Telescope be different, and how are they similar? Learn more in this short, animated video. Credits: NASA, ESA, and L. Hustak (STScI) 
Visualization of the Orion Nebula in Visible and Infrared Light
This visualization explores the Orion Nebula using both visible and infrared light. The sequence begins with a wide-field view of the sky showing the plane of our Milky Way Galaxy, then zooms down to the scale of the Orion Nebula. The visible light observation (from the Hubble Space Telescope) and the infrared light observation (from the Spitzer Space Telescope) are compared. Credits: NASA, ESA, and F. Summers, G. Bacon, Z. Levay, J. DePasquale, L. Hustak, L. Frattare, M. Robberto, M. Gennaro (STScI), R. Hurt (Caltech/IPAC), M. Kornmesser (ESA), A. Fujii. Music: "Dvorak – Serenade for Strings Op22 in E Major larghetto," performed by The Advent Chamber Orchestra, CC BY-SA 
Featured Webinar
Look Up! Explore Our Universe with the James Webb Space Telescope Mission
This webinar was conducted on May 25th
The ever-expanding Universe is full of awe-inspiring phenomena, and the James Webb Space Telescope (JWST) is NASA's next great space science observatory setting out to discover the mysteries of our solar system! Join STAR Net, NASA's Universe of Learning, and Project Scientist Dr. Alexandra Lockwood to learn about how the JWST, launching in October 2021, will be searching for distant worlds around other stars and probing the mystifying structures and origins of the Universe. Learn about how you can use the JWST launch to captivate and inspire your patrons and engage your community in some of humanity's biggest questions: How does the Universe work? How did we get here? Are we alone? 
Would you like to build your own solar system? Or fly a spacecraft to Mars? How about ordering different images according to their relative size and distance apart? Share NCIL's interactive games with your patrons to help develop their learning skills.
"Play is the beginning of knowledge." – George Dorsey