Important Message – Please Read
In light of recent events regarding the Coronavirus disease (COVID-19), STAR Net has decided to suspend the promotion of the Our Planet: EARTH campaign and start devoting our time and efforts towards providing all libraries with appropriate "stay @ home" resources that they can pass on to their patrons.
Within the next week (3/25/20), your library and others in our Community of Practice will start receiving a bi-weekly email that will include resources for virtual programs, a family section (videos, apps and hands-on activities), and webinars that will help librarians refresh their own skills during this time.
Even though this may be our last Our Planet: EARTH post, all of our current resources will continue to be available on this campaign website, including access to all upcoming and recorded Community Dialogue webinars.
Note: All registered libraries will still get the games they were qualified to receive. The Planets to Planets game is currently in production and hopefully will be shipped out by late April or early May. The new Arctic to Antarctic game will follow soon after.
Take Action for a Sustainable World!
STAR Net Partners with ALA and NASA for the April 2020 Our Planet: EARTH Campaign
In January 2019, the American Library Association (ALA) on behalf of its members adopted "sustainability" as a core value of librarianship. To be truly sustainable, a community must embody practices that are environmentally sound AND economically feasible AND socially equitable. Click here for the details on this resolution.
Our Planet: EARTH focuses on citizen science and earth science opportunities during April 2020  to coincide with Citizen Science Month and the 50th anniversary of Earth Day. STAR Net invites libraries and their communities to participate in this important event by utilizing all of our programming resources. 
Our Changing Planet
Air. Water. Ice. Rock. Life. These five things link together to make our planet hum. They're a team. Scientists call them systems. Each system plays an important role, and they all depend on each other. Scientists have fancy names for these systems: Atmosphere (air), Hydrosphere (water), Cryosphere (ice), Geosphere (rock), and Biosphere (life).
Weather and Climate: What's the Difference?
Weather is what's happening outside now. It's the combination of moisture, heat, air pressure, and wind in the atmosphere. Weather tells you that you need to put on a raincoat or sun hat before you go out. Climate is average weather conditions over a much longer period of time. Climate describes general patterns of moisture, heat, air pressure, and wind in the atmosphere over years and decades. Earth's climate has been warming, especially in recent decades. 
Societal efforts to respond to climate change have not expanded at the scale needed to avoid substantial damages to the economy, environment, and human health over the coming decades. Take action now by registering your library.
One individual cannot possibly make a difference, alone. It is individual efforts, collectively, that makes a noticeable difference—all the difference in the world!
On STAR Net's STEM Activity Clearinghouse, librarians and library staff can find over 400 high quality, vetted STEM activities that are perfect for the library setting. So, be sure to check out the Our Planet: EARTH Collection which currently includes 20 activities – 12 of which are featured below.

Is Your Library Participating in Citizen Science in April 2020 and Beyond?
During the month of April 2020, hundreds of citizen science events will be held throughout the world, and there are many ways your library can participate!
Do GLOBE Observer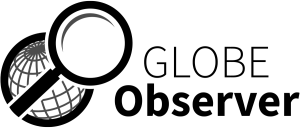 GLOBE Observer is an international citizen science initiative to understand our global environment. Your observations help scientists track changes in clouds, water, plants, and other life in support of climate research. Scientists also use your data to verify NASA satellite data. And by submitting your observations, you can help students of all ages do real scientific research as part of the GLOBE Program.
To participate, download the app, register with an email address (you can also register using a web form), then go outside and follow the prompts in the app to observe your environment.
Choose a citizen science project below and get started.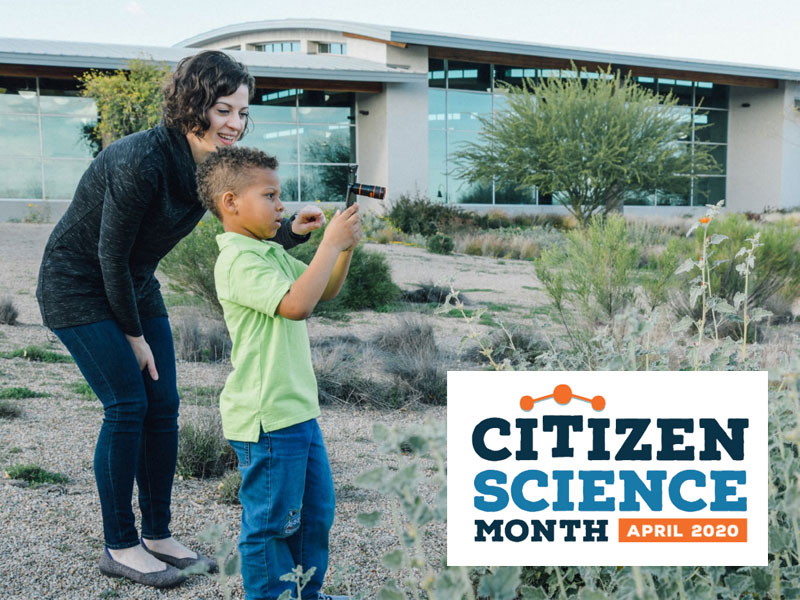 SciStarter presents Citizen Science Month, an annual event to celebrate and promote all things citizen science: amazing discoveries, incredible volunteers, hardworking practitioners, inspiring projects, and anything else citizen science related.
Register by April 30th for STAR Net's
Our Planet: EARTH Resources!

Libraries who are interested in getting important news and resources for their April 2020 Earth Programs, can register to qualify for the benefits listed below.
A monthly newsletter announcing new resources and opportunities

Our website curated with the best resources (we search so you don't have to!)

Library representation on STAR Net's Our Planet: EARTH Map
A private Facebook group page to share ideas and resources with other librarians.

Automatic entry for a chance to win Scholastic Earth Science books, NASA Earth science tactile books, and more!

The first 2,000 registrants will receive the popular 'Planets to Planets' game

, developed by the STAR Net team (it's like Apples to Apples)

An opportunity to qualify for another free game (see Community Dialogues below).
Participating Libraries
 STAR Net has developed an Our Planet: EARTH map that shows where registered libraries (serving as centers of space science learning for their communities) are located across the nation.
Click here to view the interactive map.
This reach map will serve as an important resource for libraries to collaborate with each other and for STEM partners to find libraries with which they can collaborate with.
Note: Over 100+ of all library registrants have committed to host Community Dialogues (see below) at their library.
Community Dialogues: What Can
We do to Improve our Town?
Community Dialogues have been conducted by almost 100 libraries across the country. These informal conversations allow library staff to interact with the leaders in their community to identify areas where these organizations can make a positive change.
We'd like to encourage your library to try out a Community Dialogue (utilizing the guide and templates) to identify environmental issues in your community that community leaders and members can actually help solve, and maybe even make a BIG difference this year.
The first 500 libraries who commit to conduct a Dialogue will receive a copy of our "Arctic to Antarctic" game (similar to Apples to Apples) which can be used as an ice-breaker!
Featured Webinar
Featured Topic: Our Planet: EARTH Campaign
April 22, 2020 marks the 50th anniversary of Earth Day! The STAR Net team is celebrating this momentous occasion with the Our Planet: Earth campaign, focusing on citizen science and Earth science opportunities during the whole month of April. Watch the video to the right to learn about free hands-on STEM activities, programming ideas, how to harness the power of teens in environmental advocacy, and ways your library can take action for a sustainable world!
Webinar Opportunities:
Community Dialogues for Our Planet: EARTH
Other Past/Recorded Webinars:
Earth Campaign Video Collection
To help libraries and their communities learn about our changing planet, the STAR Net team has selected inspirational videos that show environmental impacts featuring scientists who study our changing planet and people and communities who are impacted by climate change.
The videos can be used by libraries to help promote their programs about Earth's changing climate and the importance of sustainability, including on social media, and used to inspire learners of all ages at events and in classrooms. They are a wonderful complement to hands-on science activities such as the Our Planet: EARTH collection on our STEM Activity Clearinghouse.

Programming Resources
Below we have assembled a collection of resources that include collaboration opportunities, printable materials, promotional materials, inspirational items and many other resources that your library can utilize to make your Earth Day and Citizen Science Month programs a great success. Don't forget to take advantage of STAR Net's Our Planet: EARTH Collection on our STEM Activity Clearinghouse.