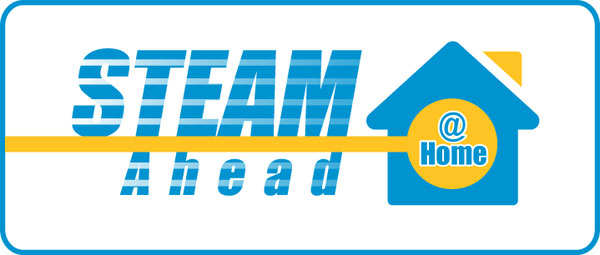 Ready to Share with Patrons
Collaborative Ideas from Other Librarians
*Incorporate "Stay at Home" tips from NASA astronauts into virtual programs.
Google "Astronaut Stay at Home tips" for links and videos
*Have a virtual Community Dialogue to see what your patrons really need right now!
Learn new ways to reach your community
Find partners like your local food bank that could use help
*Story-time from Space (but really, kids would rather see their favorite library staff member!)
*Use apps like GLOBE Observer to encourage citizen science projects that you can still social distance with.
Re-opening Strategies
*limit access to at risk groups like the homeless? We have to keep numbers down, how do we do it fairly?
*Creating different bins for returned items that we don't touch for 3+ days for our safety
*Do programs in the parking lot where patrons stay in/near their cars like a spaced out drive-in movie!
Community Assistance Strategies
*Host a Community Dialogue with other local businesses to see how to combine efforts (Housing Authority, grocery stores, food bank, fire department, rec center, etc)
*Wifi Maps! Talk to other businesses about making their wifi password free and pointed to their parking lots so people don't have to unsafely congregate in the library lot.
*Moving our wifi router to the front of our building to reach more patrons in the parking lot
*Helping over the phone with filling out unemployment or other important forms for those patrons without computers or internet
*We're doing limited curb-side pickup
*Not allowed to do curbside, but are allowed to take items and drop them off for schools to distribute
*Take and Make activities for Summer Reading! (Distribute curbside, food bank, schools, shelters)
*I heard of a library making an app to schedule curbside pickup
*We've started to checkout seed kits!
*How do we decontaminate things? Can I just leave it for a few days when it comes back?
Try different bins for each day and rotate!  Look at the CDC guidelines for how long before you touch.  Ours is usually 3-5 days before we touch them
*What activities are good on the clearinghouse for patrons to do at home?
*We didn't have great relationships with our community organizations, but signed up for the Earth Day Community Dialogue event and decided to conduct a virtual one. It was really great just to hear what others were doing, and how we could combine efforts. We've made wifi maps, have distribution sites for summer reading, and even got some new volunteers!
*We've been working with Parks and Rec for outdoor activities (like "Bear in the Window" or Story-Walks), they were able to provide some materials to us.
*We've been coordinating with the food bank to get books to the families who use that service. We're letting them hold onto them until we re-open.
*Working with the Solar System Ambassadors gave us the opportunity to host a Subject Matter Expert even though we are all still at home!