Calling All STEM Superstars (and Newbies, too!)
Follow This Guide to Free Resources from the STAR Library Network (STAR Net)
Are you planning to bring science, technology, and fun into your programs and services in summer 2019? Help us build on the successes (and challenges) of the 2017 solar eclipse by joining this vibrant – FREE! – network for libraries and their communities across the country.
STAR Net focuses on helping library professionals facilitate STEM learning for their patrons by providing "science-technology activities and resources" (STAR) and training to use those resources. Whether you are new to STEM or are building on past experiences, STAR Net offers resources and collaborations to take lifelong STEM learning to new levels in your library: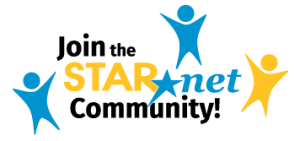 Search the STEM Activity Clearinghouse for hands-on STEM activities for all age levels and related resources. Use search tools to filter activities by content area, age group, time to complete activity, time needed to prep activity, cost associated with activity materials, difficulty level (by content), or mess level. Or, view featured collections of activities. Find an activity that worked well in your library? Leave a review to provide feedback for other library staff!

Engage public audiences nationwide in informal and lifelong learning with the excitement of NASA exploration and discovery through new NASA@ My Library resources! Find activities, apps, video clips, and more through the STEM Activity Clearinghouse.
Visit SciGames.org for free games and activities for your phone or tablet.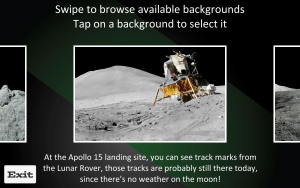 Our newest app: Space Stage, is a "green screen" activity that lets you take selfies and record videos as if from other worlds. Use the companion literacy activities to engage youth in creating "weather reports" and "commercials" for visiting those other worlds. (Space Stage is currently only available for some Android devices. Stay tuned for expanded capability!)
Find reports and tools for planning your programs and partnerships through our curated STEM in Libraries resource area. Peruse this living resource collection from the 2015 Public Libraries & STEM conference, including presentation and poster files, as well as reports, evaluation instruments, and a digital copy of the conference program and abstracts. Download recent publications like the Global Family Research Project's Living Ideabook: Libraries for Families and DATUM Advisors' STEM Equity in Informal Learning Settings: The Role of Libraries. The resources are organized as the following collections:
Why STEM?
Collaboration
Diversity
What is STEM in the library?
Evaluation
The Future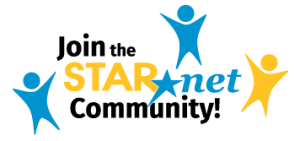 Many libraries are experimenting with STEM – hear about their successes, and share your own, through the active STAR Net blogs. Register to receive STAR Net News and learn about upcoming webinars, workshops and meet-ups at conferences, and upcoming national STEM Events.

From July '17 – July '18, STAR Net hosted 17 webinars for library professionals, reaching 943 live attendees. YouTube recordings were viewed over 2000 times.
Register to be part of this professional learning experience!
STAR Net is built upon a strong network of collaborators and partners, led by the Space Science Institute's (SSI) National Center for Interactive Learning (NCIL). Partners include the Afterschool Alliance, American Library Association's Public Programs Office, American Society of Civil Engineers, Cornerstones of Science, Datum Advisors, Education Development Center, Lunar and Planetary Institute, Pacific Science Center, and University of Virginia. Major funding is provided by the National Science Foundation, NASA Science Mission Directorate, and the Institute of Museum and Library Services.
For more information, visit www.starnetlibraries.org and follow us on social media:




#STEMINLIB