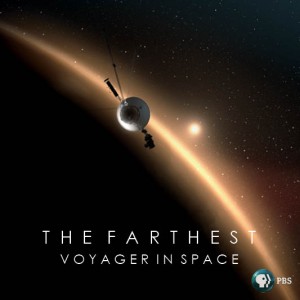 Following a successful nationwide campaign of free public screenings arranged through the NASA Museum Alliance, and two national public television broadcasts, HHMI Tangled Bank Studios is offering DVDs of "The Farthest" to libraries around the country.
This award-winning film about NASA's Voyager missions has been described as "powerful, poetic and cinematic" (Screen Scene), "a stirring salute to human ingenuity" (The Los Angeles Times), and a "dazzling documentary" (The New York Times). It's an inspiring multi-generational story of science and engineering at their best, and the curiosity that drives us to explore both the universe around us, and our place within it.
Click here to watch the trailer and order a free copy of the film for your library.