Have you ever looked through a National Geographic magazine and wondered what it would be like to be a National Geographic explorer?  Well now you can have a chance to find out!  The National Geographic Society has added 3 new courses to its offerings.
The introduction to the series is here.
These are the courses:
'Storytelling for Impact: Photography'
'Storytelling for Impact: Audio'
'Storytelling for Impact: Video'
These courses are different from all the ones already available in a number of ways.
– First of all, they are offered as a series collected under the title 'Storytelling for Impact.'  Other National Geographic courses are independent of one another.
– These 3 courses are self-guided.  Once a person registers, the course will be open to that person for 60 days, and then it closes, whether the person has completed it or not.  The others are closely monitored.  Students work through the lessons together and assignments have specific due dates, after which they can't be submitted.
– Each of the 3 courses in the Storytelling for Impact series has 2 different levels – one for educators and one for young people 16-24.  Other courses created by National Geographic are intended for adults, specifically educators.
A National Geographic explorer who specializes in each medium guides students through each of the courses. The explorer introduces him/herself and tells how he or she came to their particular specialty and how they came to be explorers for National Geographic.  After introductions are over, the real adventure begins.  Through a series of videos, the explorer leads students through the process of creating a story for National Geographic, from initial conception, through data gathering and organizing, editing, evaluating, making the final selections, and the finishing touches that lead to a polished piece of work that tells a story through photography, audio, or video.  By the end of the course, students have created original stories of their own and shared them with the other students on the course platform.
No special equipment is needed beyond the one piece of technology most of us have at hand any moment of the day – a cell phone.
I've worked my way through the first of the courses to be offered – photography. It was a lot of fun to do, a fair amount of work, and quite eye-opening. I was a bit surprised to learn that National Geographic photographers take hundreds of photos each day they work on a story, spend many, many hours sorting through and color correcting them, to only use a few of them in the final publication.
I've registered for both of the other courses, and plan to complete them soon.  I'm eager to learn more about creating audio narratives and video stories.
Here are the links for each of the courses in the Storytelling for Impact series: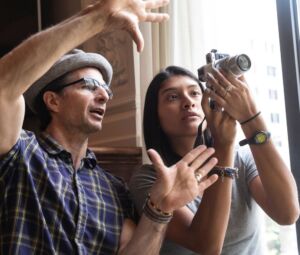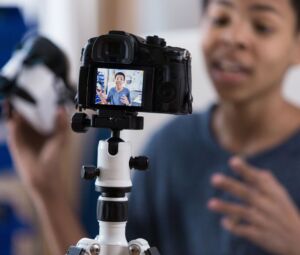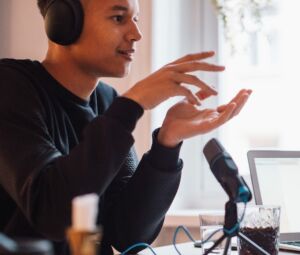 Give them a try.  What story will you create?