Stephanie Prato- Director of Play to Learn Services
Fayetteville Free Library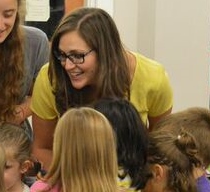 Little Makers is a monthly STE(A)M program designed for K-2nd grade. (To learn more about our Little Makers program series, see our earlier post here. In this session we got to be paleontologists and explore the concepts of dinosaurs and fossils.
Prep Before the Program:
There is about 1-2 hours worth of prep to do before this program. I used the following recipe to make the dinosaur fossils for excavation, prior to the program, so they would be hard enough to chip away at.
During the Program:
We stared out by reading Bones, Bones, Dinosaur Bones by Byron Barton. We learned that a paleontologist is a scientist who studies fossils, and that fossils are the rocklike remains of ancient animals and plants. Then we read parts of Fossils (Science Matters) by Megan Lappi. We looked at pictures of real fossils and did some guessing about how old they were. Our first activity was to act as paleontologists and excavate our buried dinos. Our young scientist carefully chipped away at the hardened rock mixture using clay tools, screwdrivers, and paintbrushes to brush the dirt away, until they had found and extracted all of the dinosaurs. This took about 15-20 minutes. For our second activity we made imprints or trace fossils). Using a simple recipe, we made salt dough and used it to make trace fossils, using the dinosaurs we had excavated. The kids got to take the salt dough home to dry (or bake) and harden. Overall, it was great fun and we learned a lot!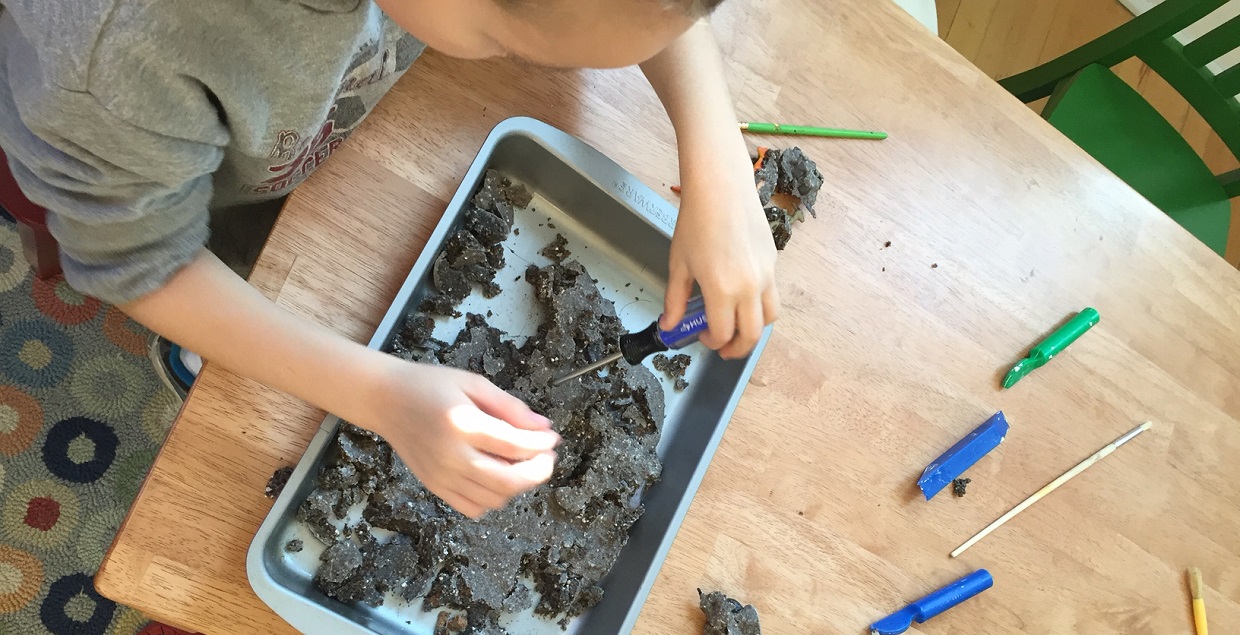 Recipe for Dino "Fossils"
Plastic Dinosaurs
Dirt – 1 and 1/4 cups
Flour – 1 and 1/4 cups
Sand – 1/2 cup
Salt – 3/4 cup
Water – slowly add it until you reach a clay-like consistency
Toy tools or other gadgets to dig out the dinosaur.
Directions: Measure out the flour, salt, dirt, and sand, then gradually add water to form a clay like consistency. Pour out the mixture over the plastic dinosaurs (or spread out the mixture and bury the dinos inside.) Leave out to dry for 2-3 days or bake in the oven until hard. We baked ours at about 200 degrees F. The plastic dinosaurs did get a little soft, but didn't melt or lose their shape and hardened right back up again when the mixture cooled.