I came across an interesting new type of toy online a few months ago – fidget spinners.  They're advertised as good for nail chewers, autistic people, children and adults with OCD, ADHD, and a variety of other conditions and issues.  I don't know about all that, but I do know they are kinda fun to play with, and now I see them everywhere, including spinning up a storm in the hands of library customers.
I've also discovered that people are designing new styles, shapes, and forms of fidget spinners all the time.  Being ever on the lookout for new crafts to offer my tween crowd, I started researching the internet for ways of making these cool, new toys in a library setting, with next to no budget.  It was really no surprise that there were plenty of folks ahead of me, willing to share their designs and patterns on Youtube.
My origami Club made folded paper fidget spinners last week during our club meeting.  It took the whole meeting for everyone to create one, but we had a lot of fun doing it.  After the meeting, most of the group signed up to come to the DIY Fidget Spinner workshop I'll be having as a last hoorah before school starts.
I thought I'd share some of the designs that I've found online, in case someone else would like to join the current spinner rage.  So, here goes:
Origami Fidget Spinners created by Jeremy Schafer: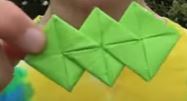 Origami Fidget Spinner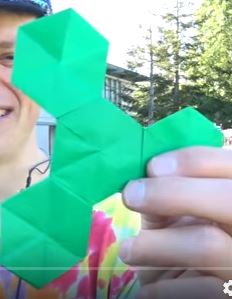 Origami Triple Fidget Spinner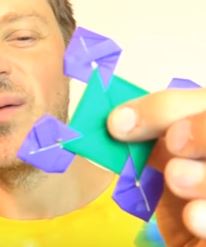 DIY Fidget Spinner Without Bearings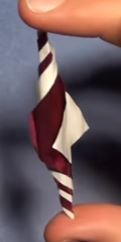 Origami Moto Spinner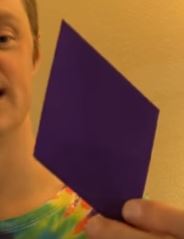 Diamond Fidget Spinner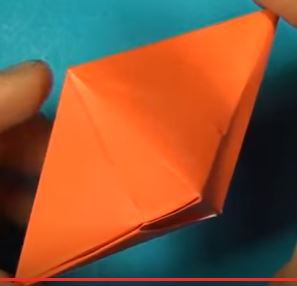 Spinning Octahedron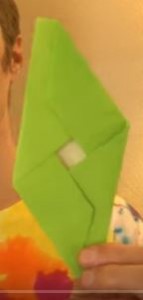 Finger Fidget Spinner
There are plenty of other ways to make your own fidget spinner.  Here are some I  found: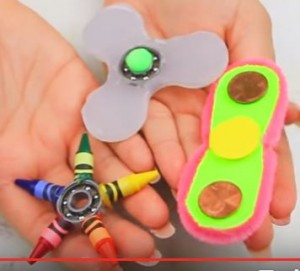 Three DIY fidget spinners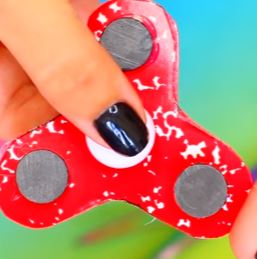 Gearless fidget spinner from school supplies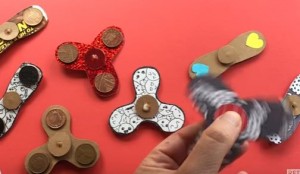 Red Tag Art homemade fidget spinners part 2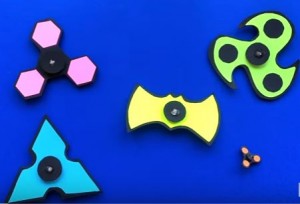 New Red Tag Art fidget spinner DIY templates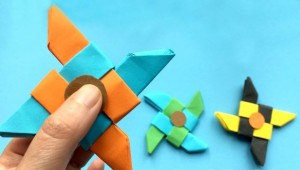 Simplified ninja star fidget spinner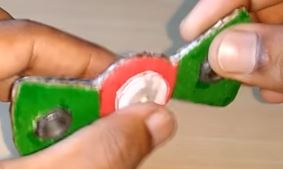 Fidget spinner made using a protractor
You can also check out the Red Tag Art blog for more ideas.  This site also has an article on using fidget spinners as science fair projects.
There's also a site that offers printables to tape to fidget spinners to create cool optical illusions.
Ten Homemade Fidget Spinners You Can Make – More complex than I'll try in a library program with tweens, but maybe good for a makerspace teen or adult program.
These are just a few of the resources I found online for making fidget spinners, and learning from them, as well.  A little bit of research could easily provide many more.  I'm looking forward to making several of them with the tweens in my program!