Are you interested in starting a conversation about climate change in your community?
On April 18th, NOVA aired its newest climate change documentary, Decoding the Weather Machine. This two hour special takes a deep dive into our climate machine to explain why scientists agree that our climate is changing, how climate change will impact our daily lives, and how we can be resilient—and even thrive—in the face of this enormous change.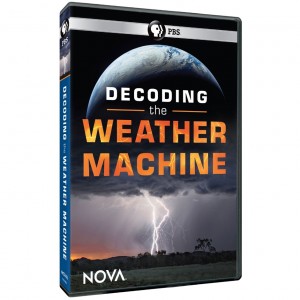 We are looking for partners across the country that are interested in bringing a screening of Decoding the Weather Machine to their community. NOVA will provide your school or organization with a free DVD of Decoding the Weather Machine, and a screening guide for planning your event every step of the way, from advertising to execution! It will include more information about climate science, as well as sample discussion questions and panel formats to inspire community conversations once the film is over.
If you are interested in hosting a community screening, sign up on our website with a confirmed date and location: www.pbs.org/weathermachinescreening
Please e-mail Outreach Coordinator Gina Varamo if you have any additional questions or concerns: gina_varamo@wgbh.org