Many people have recently looked to outdoor activities for entertainment. We're in the thick of spring, and nature has started showing signs of life. There is so much to do, and so much to observe outside! Of course, there are plenty of citizen science opportunities to take advantage of as well.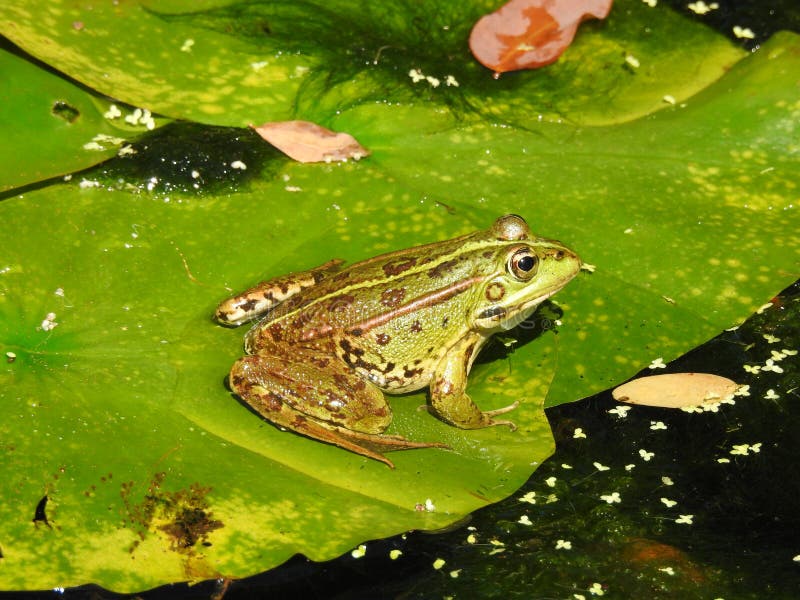 Frogs are an indicator species. This means that they can indicate the ecological health of a geographic area. They are very sensitive to environmental changes, so any variance can affect their presence in the ecosystem. They are an integral part of the wetland food chain, being both predator and prey, so if their numbers are affected by a change, other animals will also be affected. Herpetologists and local naturalists are always interested in identifying and documenting frog calls or sightings to determine the health of the habitat. Frogs and toads have very identifiable calls, and are mainly vocal during a specific schedule. You can listen and learn about native amphibious calls on natural resource sites as well as YouTube. You can also find quizzes and databases to research what species are native to your area. You can also record what you hear and compare to sound bites found online afterward. 
Once you are well versed in frog calls, you can volunteer with your local park district, forest preserve, or sign up with a national group like FrogWatch or NAAMP. Listen and identify the frog calls on your survey route, and record your findings in their database. With your help, experts will be able to monitor species populations as well as breeding schedules and can assess the health of the particular ecosystem at the same time. Frog calls are mostly documented from March through August, but there can always be a surprise call earlier or later than expected. 
Teaching youth and families about this citizen science opportunity will increase awareness of their local ecosystems, as well as the biodiversity surrounding them. They will be able to spot the differences between different species by appearance and sound. This comparison skill is extremely beneficial for early childhood development. A visual and audible scavenger hunt can be an engaging and educational. Challenge families to replicate the sounds they hear with inanimate objects as a lesson to sound concepts. There are so many fiction and non fiction books to pair your chosen activity with to enrich your program. Pair with physical activities like jumping and hopping games. Host a party at the end of the season to encourage frog monitors to share their findings with each other and form friendships within your community. No matter how you choose to introduce the initiative, you're helping your community, its natural environments, and sparking a potential interest in herpetology.