Enhancing Learning Opportunities in Libraries of Rural Communities
12 Rural Public Libraries Selected to Receive Funding to Offer Bilingual Exhibitions and STEAM Programming!
Twelve libraries were selected through a competitive and peer-reviewed application process Each library will each receive $15,000 over four years to participate in professional development activities, support community collaborations and purchase STEAM learning materials.
Read the official press release and view the official collaborators list below.
With funding from the National Science Foundation (NSF), the Space Science Institute's National Center for Interactive Learning (NCIL/SSI), the American Library Association (ALA), Twin Cities PBS (TPT), Institute for Learning Innovation (ILI) and Education Development Center (EDC) launched STAR Net's STEAM Equity project. The project is informed by highly qualified project advisors. Twelve public libraries and their rural communities are participating in the project.
Our vision is for participating rural communities to:
Empower tweens and their families around equitable STEAM learning and career paths by leveraging their existing strengths, interests, and diverse cultures.
With the support of the project team, participating public library workers will:
Collaborate and co-create gender-equitable STEAM exploration pathways with community leaders (especially those serving Latinx* populations) and youth.
Actively encourage tweens and their families to engage and persist in STEAM explorations in the library and beyond.
Grow in their ability to work with community collaborators to initiate and sustain STEAM learning opportunities for female and Latinx populations.
Together, participating library partners and project leadership will:
Learn how library workers can more effectively support tween interest and persistence in STEAM learning in their rural communities.
Share what we are discovering about STEAM learning and community collaboration with library workers, educators, and those in STEAM-related professions.
*The STEAM Equity project is designed to be particularly responsive to the rich perspectives of families with Latino, Hispanic, or Spanish identities. Even within the broad term "Latinx," there is a rich mix of subethnicities, including Mexican, Dominican, Puerto Rican, Guatemalan, Honduran, and more. In fact, even the term "Latinx" is not solely used, with many communities and individuals identifying as Latino/a, Hispanic, Chicano/a, etc. (Learn more from a recent study by the Pew Research Center.) Participating libraries will tailor the project to the specific needs of their communities.
The following libraries and community collaborators were selected through a competitive, peer-reviewed application process (read press release). To view the geographical coverage for this project, please view the collaborators map to the right.
Arkansas
Berryville Public Library, Berryville, Ark.
Community Collaborators:
Town & Country Soccer Club, Green Forest, Ark.
Arkansas Immigrant Defense, Springdale and Berryville, Ark.
North Arkansas College, Harrison (main campus), Berryville (satellite campus, among other locations), Ark.
Arizona
Safford City-Graham County Library, Safford, Ariz.
Community Collaborators:
Eastern Arizona Hispanic Heritage Corp., Safford, Ariz.
California
Madera County Library, Madera, Calif.
Community Collaborators:
Wilson Middle School, Chowchilla, Calif.
Firmead Elementary School, Chowchilla, Calif.
Scouts BSA Troop 42, Chowchilla, Calif.
Colorado
Montrose Regional Library District, Montrose, Colo.
Community Collaborators:
Hispanic Affairs Project, Montrose, Colo.
Hilltop Family Resource Center, Montrose, Colo.
Florida
Palm Springs Public Library, Palm Springs, Fla.
Community Collaborators:
BRIDGES at Lake Worth West, Lake Worth, Fla.
Idaho
Burley Public Library, Burley, Idaho
Community Collaborators:
Burley Kiwanis Club, Burley, Idaho
Illinois
Blue Island Public Library, Blue Island, Ill.
Community Collaborators:
Veterans Memorial Middle School, Blue Island, Ill.
New Mexico
Los Lunas Public Library, Los Lunas Public Library, N.M.
Community Collaborators:
The Kiwanis Club of Los Lunas, Los Lunas, N.M.
Valencia Soil & Water Conservation District, Belen, N.M.
The Valencia Campus of The University of New Mexico, Los Lunas, N.M.
Oklahoma
Pioneer Library System Foundation, Norman, Okla.
Community Collaborators:
Cristo Es Rey, Purcell, Okla.
Oregon
Mt Angel Public Library, Mount Angel, Ore.
Community Collaborators:
St. Mary Catholic Church, Mt. Angel, Ore.
Texas
Hondo Public Library, Hondo, Texas
Community Collaborators:
Hondo Independent School District, Hondo, Texas
Washington
North Central Regional Library, Wenatchee, Wash.
Community Collaborators:
Microsoft TechSpark, North Central Basin of Washington, Wash.
Washington State University Extension, Wenatchee, Wash.
 Apple STEM Network, Wenatchee, Wash.
Learn About Gender Equitable and Culturally Responsive STEAM Programming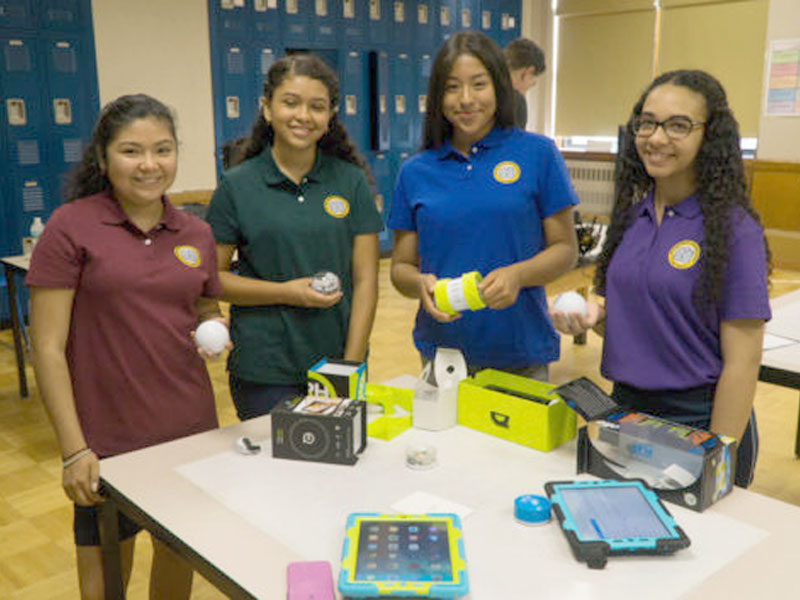 Culturally Responsive STEAM Programming: Engaging Latinx Communities in Rural Areas
Presentation Slides | YouTube Recording | Link Bank
Learn about the importance of culturally responsive programming with the STEAM Equity project librarian advisors, who provide programming ideas and outreach strategies you can use to build relationships with Latinx communities in your area starting right now.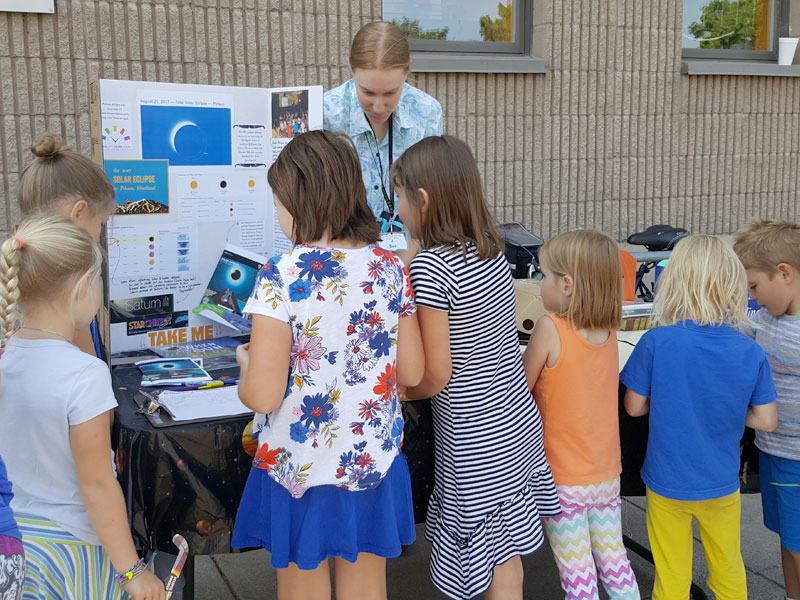 Closing the Gender Gap: Developing Gender Equitable STEAM Programs
Presentation Slides | YouTube Recording | Link Bank | Chat
STAR Net is teaming up with the Emmy-award winning PBS SciGirls to explore the importance of gender equitable programs where all patrons can develop positive STEAM identities. Be part of the change in closing the gender gap by offering empowering programs and activities that strengthen girls' interest and confidence in STEAM, and learn strategies that use the latest research in engaging all patrons in science learning.
FREE STEAM Learning Resources
STAR Library Network (STAR Net) is a vibrant, free network for libraries and their communities that explores new ways to bring science, technology, and fun into your programs and services. STAR Net focuses on helping library professionals facilitate STEM learning for their patrons by providing "science-technology activities and resources" (STAR) and training to use those resources. Whether you are new to STEM or are building on past experiences, STAR Net offers resources and collaborations to take lifelong STEM learning to new levels in your library. Through STAR Net's STEM Activity Clearinghouse, sort activities by age, cost, time, and other parameters and peruse a collection of Take & Make activities for patrons to do at home. Start planning STEAM programs to accompany each of the exhibitions with these collections:
SciGirls: Inspire girls (and boys!) around STEM studies and careers through gender equitable and culturally responsive digital media, hands-on activities, and family resources from the award-winning PBS series, SciGirls and Latina SciGirls. Direct children and families directly to the popular PBS KIDS website and learn more about resources that libraries can use with educators and parents at SciGirls CONNECT.
Here are some highlights, all of which are available in English and Spanish:
Resources for library staff:
– SciGirls Strategies form the foundation for all SciGirls content. This set of research-based strategies help to foster gender equitable and culturally responsive STEM learning.
– Hands-on Activities are standards-based and scalable.
Pandemic Pivot: Resources for patrons to use on their own:
– SciGirls Episodes are 30-minute STEM adventures featuring real girls — not actors — and their science mentors. In the SciGirls episode "Escuadrón Espacial (Space Squad)," Texas SciGirls Katya, Mariana, Angela and Eloyda are inspired by the first Latina astronaut in space, astronaut Dr. Ellen Ochoa, as they design their own water bottle insulators.
– Role Model Videos demonstrate relatable and real STEM professionals. Watch the inspirational video of Alma Stephanie Tapia, metallurgical and materials engineer at the NASA Johnson Space Center.
– Family Guides help parents support their children's STEM learning.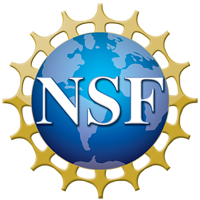 This material is based upon work supported by the National Science Foundation under Grant Number DRL-1906172. Any opinions, findings, and conclusions or recommendations expressed in this material are those of the authors and do not necessarily reflect the views of the National Science Foundation.