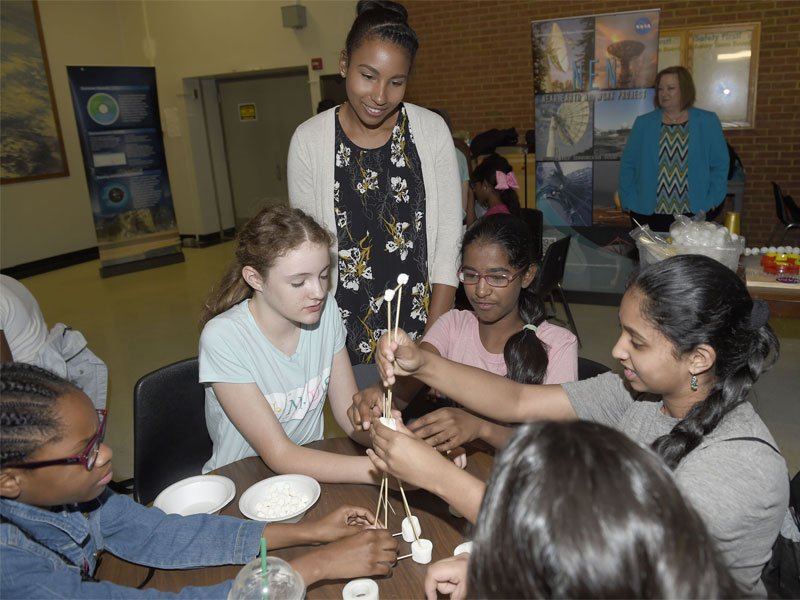 How Public Libraries Can Bridge the Middle School STEM Gap
December 12, 2019 @ 10:00 am

-

11:00 am
How Public Libraries Can Bridge the Middle STEM Gap
Thursday, December 12, 2019 at 12:00 p.m. (ET), 11:00 a.m. (CT), 10:00 a.m. (MT), 9:00 a.m. (PT)
Note: This webinar is being hosted by Urban Libraries Council (ULC)
STEM-related jobs are the fastest growing segment in our economy. Yet, many youth lack access to quality STEM programming and exposure to STEM career opportunities, limiting their opportunity to learn, explore and prepare for life. With support from the Institute for Museum and Library Services, ULC launched the Partners for Middle School STEM initiative to help public libraries build innovative STEM programs and partnerships to reach underserved youth. Join us for a webinar on December 12 to hear from the libraries in this initiative's Learning Cohort, discover general lessons learned from this project and pick up tips for enhancing your library's STEM programming.
Presenters
Jennifer Blenkle, Director of Strategic Initiatives, Urban Libraries Council
Brooks Mitchell, Education Coordinator, Space Science Institute
Kelsey Hughes, Adult and Teen Services Specialist, Prince George's Memorial Library System
Kelsey Williamson, Children's Department Manager, Pioneer Library System
Isaac Huffman, Library Director, Mount Vernon City Library
To participate in the webinar
Visit http://confedge.adobeconnect.com/ulc
Login as a guest, type first/last name in the form field, click "enter room"
Phone Dial-In:
Toll-Free: (888) 500-3691
Participant PIN: 20191120#
Note: If you have any questions about this webinar, please email Jennifer Blenkle at ULC for assistance.