Be Prepared for the 2022 Summer Learning Event


Celebrating Earth's Oceans, Protecting Our Future
STAR Net's Our Planet: EARTH campaign is a celebration of NASA's focus on understanding how Earth's oceans are changing and their impact on sea life and our weather and climate systems. What happens in the ocean impacts not only our coasts but the whole country, because Earth is a global, dynamic system.  
STAR Net partners include the American Library Association, Lunar and Planetary Institute, Education Development Center, Collaborative Summer Library Program (CSLP), and NASA's Science Mission Directorate. 
During the summer of 2022, 16,000 libraries across the country will celebrate earth science in their summer learning programs. The slogan "Oceans of Possibilities" was chosen by CSLP and many library professionals to help inspire children of all ages to dream big and think about all the ways that they can make our World a better place to live for all of humanity and to put their ideas into ACTION.   
In January 2019, ALA on behalf of its members adopted "sustainability" as a core value of librarianship. To be truly sustainable, a community must embody practices that are environmentally sound AND economically feasible AND socially equitable. Click here for the details on this resolution. 
Public libraries across the U.S. and beyond are invited to participate in this campaign and take advantage of the many resources that are available on this campaign website and others that we link to. Resources include STAR Net's STEM Activity Clearinghouse activities, videos, images, a media toolkit, live streaming events, and relevant Citizen Science activities.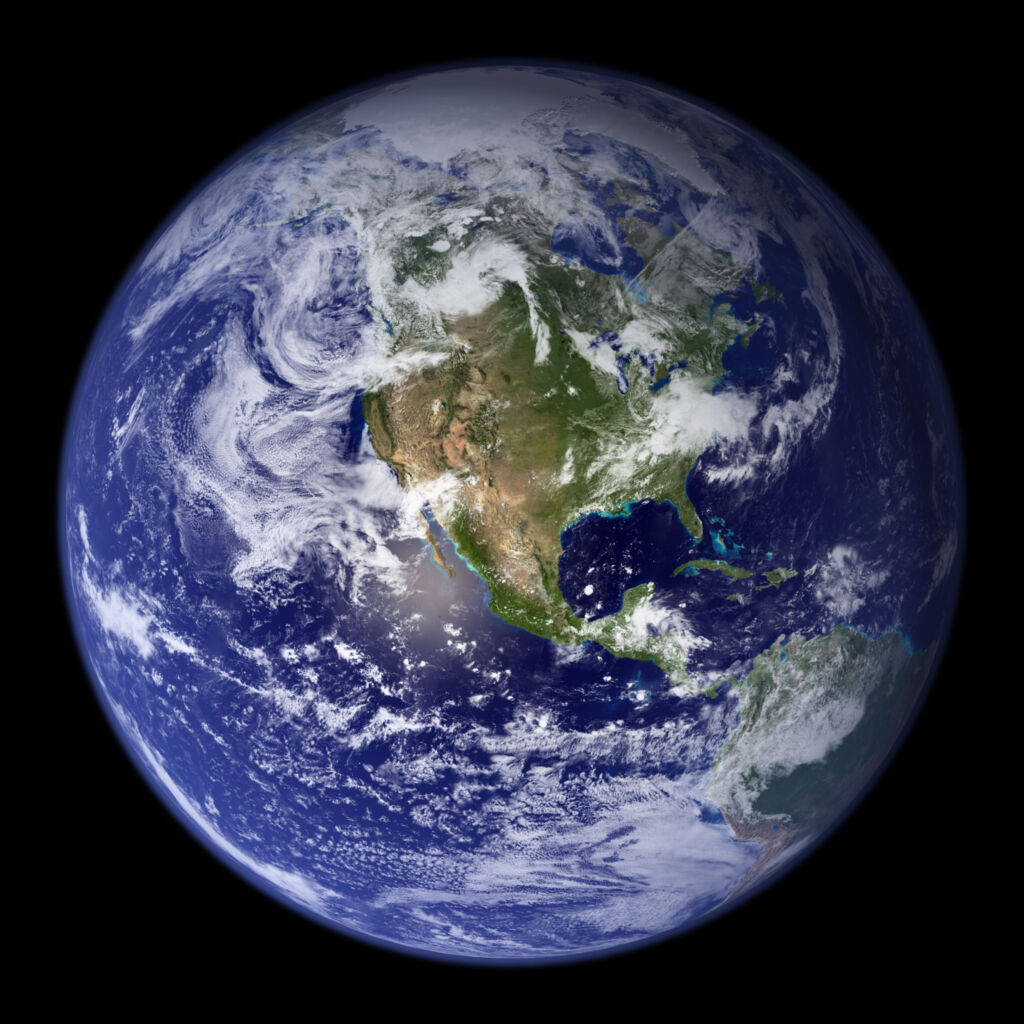 This spectacular "blue marble" image is the most detailed true-color image of the entire Earth to date. Using a collection of satellite-based observations, scientists and visualizers stitched together months of observations of the land surface, oceans, sea ice, and clouds into a seamless, true-color mosaic of our planet. Credit: NASA/GSFC, NOAA, USGS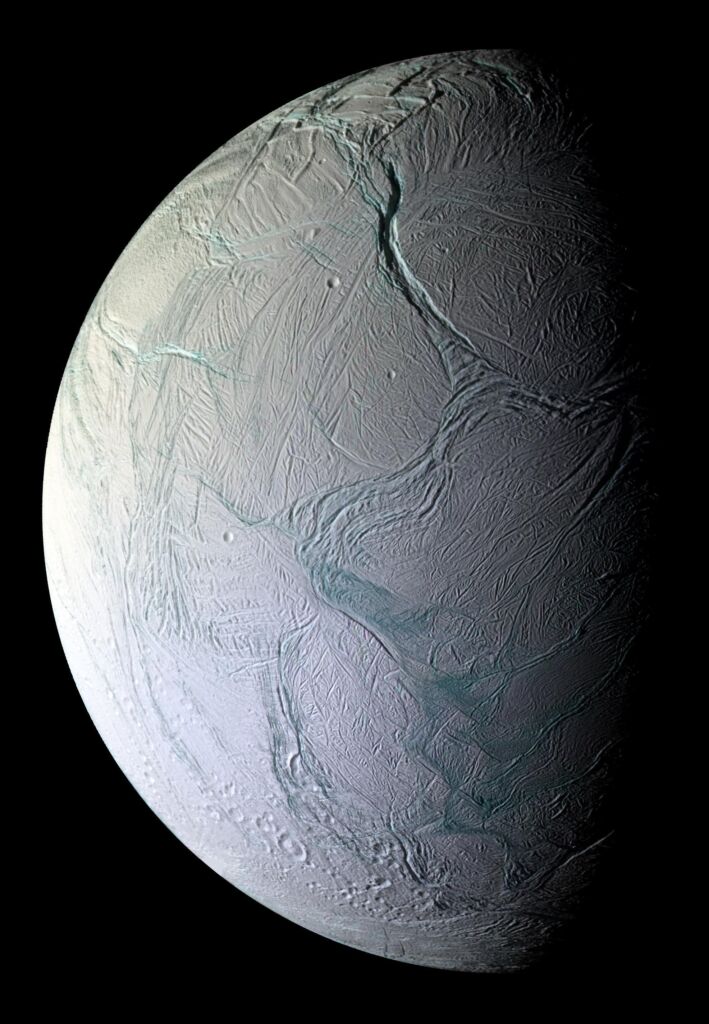 NASA's Exploration of Water on Other Worlds
"The story of oceans is the story of life." Oceans define our home planet,  covering the majority of Earth's surface and driving the water cycle that  dominates our land and atmosphere. But more profound still, the story of  our oceans  reaches deep into the universe and places us in a rich family of  ocean worlds that span our Solar System and beyond.
On the left: A closeup image of Saturn's moon Enceladus.  This active moon hides a global ocean of liquid, salty water beneath its crust. Image Credit: NASA/JPL/Space Science Institute
GLOBE Observer at Home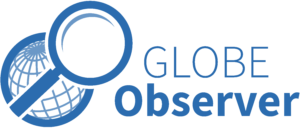 Looking for ways that your patrons can do Earth Science at home? Here are some GLOBE Observer resources that they can do right where they live!
Watch this recorded webinar to hear from library staff about how they have involved their patrons in using GLOBE Observer and learn about ways your community can participate safely and remotely in citizen science.
Their observations will help scientists track changes in clouds, water, plants, and other life in support of climate research. Scientists also use their data to compliment NASA satellite data. And by submitting observations, they can help students of all ages do real scientific research as part of the GLOBE Program.
To participate, download the app, register with an email address (you can also register using a web form), then go outside and follow the prompts in the app to observe your environment. Choose a citizen science project below and get started.
Note: Always follow guidelines from your local officials. If it is not safe or you cannot go outside, you can still participate with the activities below to learn more about the science and engage in hands-on STEAM activities.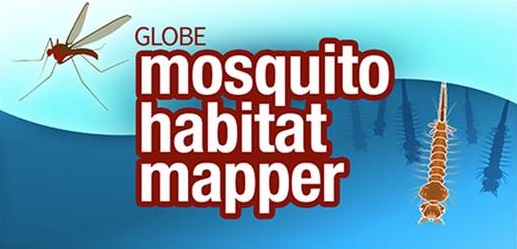 Build a Mosquito Larvae Trap: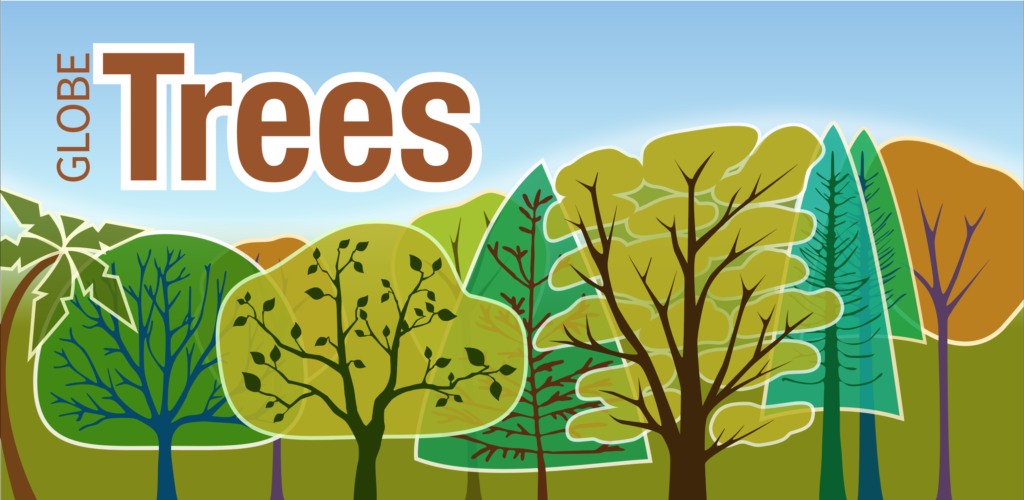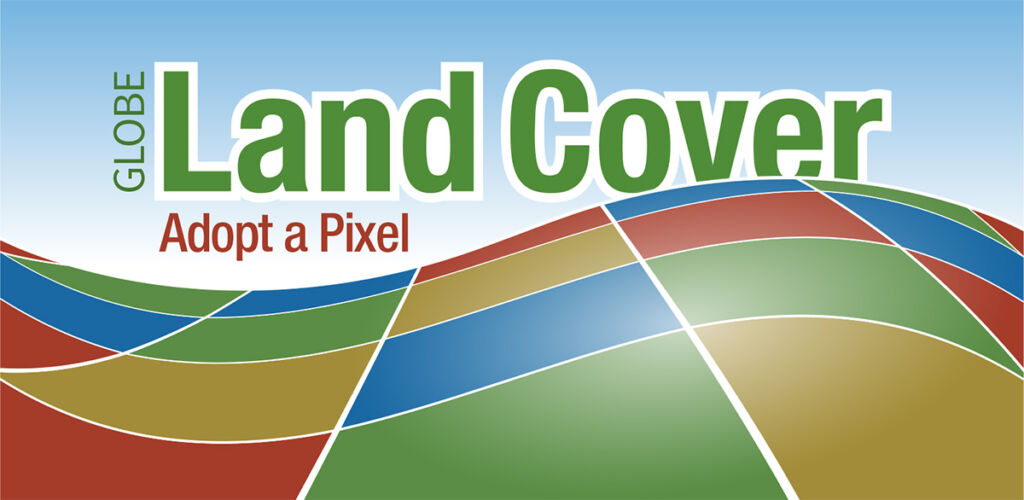 SciStarter: Resources for Libraries
Libraries are natural hubs for citizen science — public engagement in scientific research — in online, in-person and hybrid contexts.
SciStarter.org is the place to find, join and contribute to science, by providing people access to more than 3,000 searchable formal and informal research projects, events and tools. SciStarter also offers a coordinated place to earn credit for contributions across projects and platforms.  More than 100,000 global citizen scientists are part of the SciStarter community. Find a project using the widget below.