Building Using an Interactive
Learning Design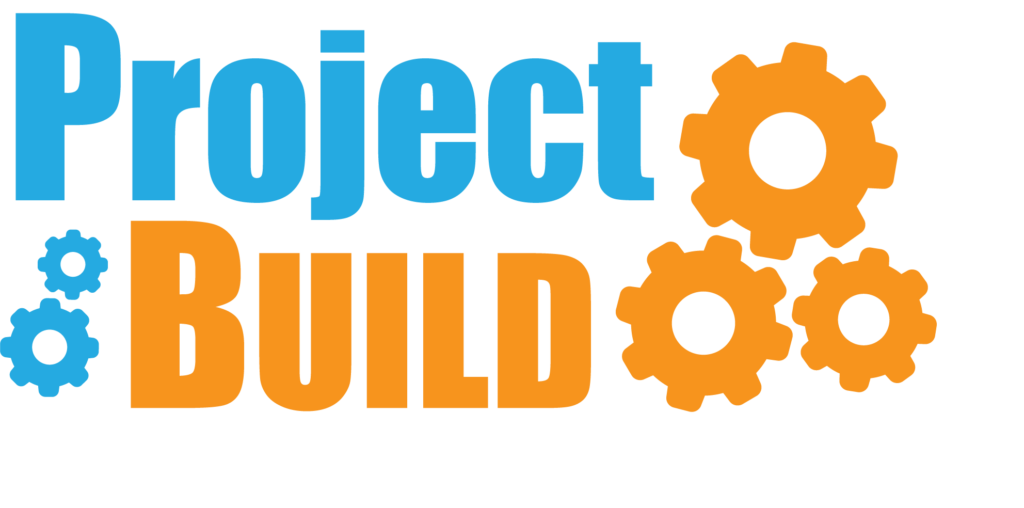 Project Partners
• African-American Research Library – Broward, FL
• ASCE Broward County Branch – Ft. Lauderdale, FL
• High Plains Library District – Greeley, CO
• ASCE Northern Colorado Branch – Fort Collins,  CO
• Overbrook Park Branch Library – Philadelphia, PA
• ASCE Philadelphia Section – Philadelphia, PA
• Cuyahoga County Public Library – Cleveland, OH
• ASCE Cleveland Branch – Cleveland, OH
• Anchorage Public Library – Anchorage, AK
• ASCE Alaska Section – Anchorage, AK
• Kanawha County Public Library – Charleston, WV
• Marshall Student ASCE Chapter
• West Virginia Section ASCE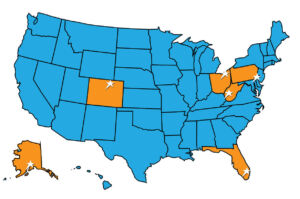 Project BUILD materials, activities, and resources are part of NCIL's ground-breaking STAR Library Network (STAR Net). Two libraries and their ASCE partners were selected to serve as pilots: High Plains Library District (HPLD) in Colorado (with the ASCE North Colorado Branch) and the African-American Research Library and Cultural Center (AARLCC) in Florida (with the ASCE Miami-Dade Branch). An additional four library/ASCE pairs (2 urban and 2 rural) were selected early in 2018, including, Anchorage Public Library and the ASCE Alaska Section (Alaska), Cuyahoga County Public Library and the ASCE Cleveland Branch (Ohio), Kanawha County Public Library and the ASCE  Charleston Branch (West Virginia), and Free Library of Philadelphia and the ASCE Philadelphia Section (Pennsylvania).
From 2018-2021, these six libraries and their ASCE partners facilitated engaging engineering learning experiences through hands-on activities, circulating kits, virtual programs and more. The aforementioned Community Dialogues brought communities together to discuss issues important to them, from STEM learning and career opportunities to equitable library access. The results and evaluation from Project BUILD showed that learners responded positively to the project's vision.
The American Society of Civil Engineers (ASCE) represents more than 150,000 members of the civil engineering profession in 177 countries. Founded in 1852, ASCE is the nation's oldest engineering society. ASCE stands at the forefront of a profession that plans, designs, constructs, and operates society's economic and social engine – the built environment – while protecting and restoring the natural environment.
ASCE is divided into geographic units that cover the entire U.S. Attracting youth to the profession is one of the ASCE's top priorities, and it has an active volunteer network that matches engineers with needs at local schools and community organizations like public libraries, and supports them by providing training at annual Multi-Region Leadership Conferences and disseminating training videos and 100+ civil engineering outreach activities through the ASCE website.
Participating Project BUILD libraries hosted Community Dialogue events to engage in conversations with representatives from their local communities, including ASCE volunteers, local business/industry, community organizations, Girl and Boy Scout leaders, 4-H, homeschool groups, caregivers, and teachers, with an emphasis on including representatives from groups currently underrepresented in STEAM professions.
This short video highlight's a Project BUILD library, the African American Research Library and Cultural Center in Broward County, Florida, and how they were able to facilitate a successful Community Dialogue in their library.
2018 Workshop
In April of 2018, representatives from the six Project BUILD library partners and their corresponding ASCE branches attended a workshop facilitated by the STAR Net team in Denver, Colorado. Over the course of two days, the engineers and library staff worked through interactive activities, networked, and gained valuable insight on how to facilitate an engaging engineering program together.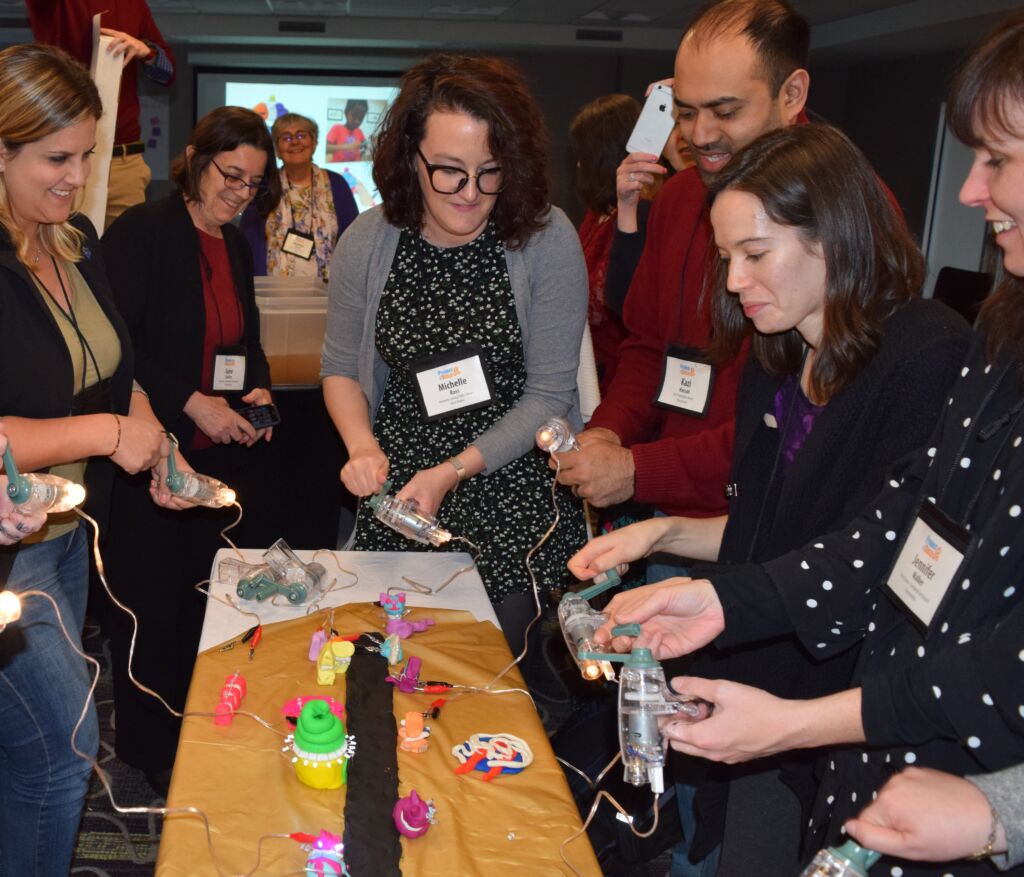 Virtual Training
The training for Project BUILD partners did not stop there. In the following years, the STAR Net professional development team facilitated a series of training webinars and coaching calls to review interactive activities, learning resources, and facilitation methods. In addition, Project BUILD partners were even brought on to help STAR Net facilitate webinars for public library staff across the country!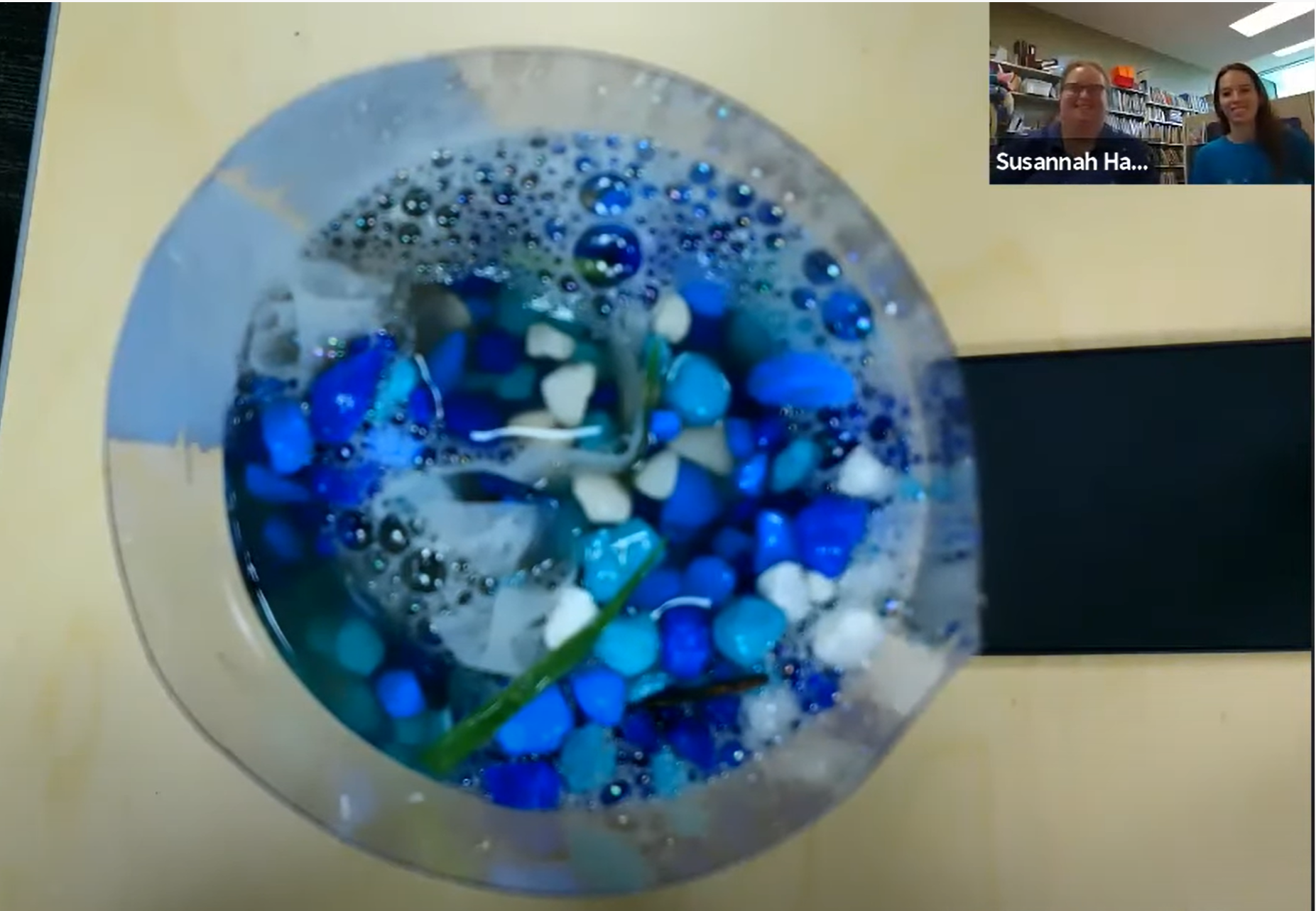 Key Evaluation Findings (Lead Evaluator, Jennifer Jocz; Evaluator, Sara Greller)
Education Development Center (EDC) conducted the external evaluation of Project BUILD. In addition to assessing the overall impact of Project BUILD (summative), EDC investigated the extent that progress was made toward meeting project goals and stakeholder outcomes (formative). Specifically, the evaluation examined:
How and to what extent the program impacted youths' understanding of and interest in engineering, including related skills and careers
How library staff and professional engineers worked together to implement the program, and what they gained from the partnership
How and to what extent libraries formed community partnerships and adopted the Community Dialoguemodel to reach underserved audiences
Research Plan (Lead Researcher, Dr. Robert Tai; Researcher, Dr. Angela Skeeles-Worley)
Seeking to serve the underserved segments of the library communities, the overarching aim of the project was to provide experiences that expanded young people's learning preferences to include STEM-related careers as possible options. One approach to enriching youth STEM programming experiences has been the inclusion of subject matter experts such as professional engineers. While the subject matter knowledge of professionals are a clear advantage, does the participation of engineers contribute more than just expertise? Project BUILD  provided access to knowledgeable engineering professionals from ASCE who participated in sessions and offered guidance through their insights and experiences. To better understand this process, Co-PI Tai and his team at UVA explored the following research questions:
What types of active learning are emphasized in a library-based youth STEM program?
What are the active learning preferences of youth participants upon completing a library-based STEM program, and how do youth's active learning preferences align with the active learning preferences of professional engineers as compared to library staff?
The theory underlying the analysis is that youth with learning activity preferences will at times have matched with the program learning activity types and at other times will have not. The key question that the research examined was the following. How do subject matter experts contribute to engaging youth in library-based STEM programs? Results show consistent grouping of active learning preferences matching Engineers and Youth.
Other Project BUILD-related Publications
Mitchell, B., Ratcliffe, C., and LaConte, K. – STEAM Learning in Public Libraries: A "Guide on the Side" Approach for Inclusive Learning, Association for Library Service to Children, Vol 18, No 3, 2020.  View Website
Jocz, J., P. Dusenbery, K. LaConte, and J. Finton. 2021. Ready, Set, Create: Engineers inspiring youth to build their dreams. Connected Science Learning 3 (3).  View Website

This material is based upon work supported by the National Science Foundation under Grant Number DRL-1657593. Any opinions, findings, and conclusions or recommendations expressed in this material are those of the authors and do not necessarily reflect the views of the National Science Foundation.