Meet Our Team
Below are the team members for the STAR_Net program. Feel free to reach out to them if you have any questions.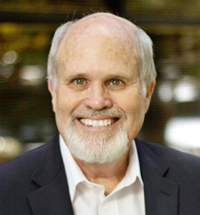 Paul B. Dusenbery – Project Director
Paul received his B.A. in Physics from Whitman College in 1972 and his Ph.D. in Physics in 1978 from the University of New Hampshire specializing in space plasma physics. He was a Research Associate at the University of Colorado, Boulder from 1982-1990. In September of 1989, he became the Program Director of the Magnetospheric Physics Program at the National Science Foundation.
In October 1992, he was appointed Executive Director of the Space Science Institute (SSI), a nonprofit research and education organization, located in Boulder, Colorado. In 2010, SSI's Board of Directors appointed him Director of the National Center for Interactive Learning. In June 2014, he stepped down as Executive Director to devote full time to directing NCIL. From 1995-2004, he led the development of a successful workshop series for scientists and engineers to learn how to implement effective formal and informal STEM education programs. He was the project director and led the development of major national traveling exhibitions: Electric Space, Space Weather Center, MarsQuest, Destination Mars, Alien Earths, Giant Worlds, and recently Great Balls of Fire: Comets, Asteroids, and Meteors. He has also led and participated in numerous professional development workshops for classroom teachers, science museum educators, and library staff. Currently, he directs the national library education program called the STAR Library Education Network (STAR_Net), in partnership with the American Library Association and many library and STEM education organizations. The STAR_Net program includes traveling STEM exhibitions, activities and training for librarians, an outreach program in partnership with the Afterschool Alliance, a community of practice for librarians and STEM professionals, and evaluation and research. STAR_Net is supported by a number of sources: NSF, NASA, NIH, and IMLS. He was also the PI and project director for the first Public Libraries & STEM Conference in Denver, Colorado in August, 2015. This NSF-funded conference brought together 160 leaders from both the public library and STEM education communities to help define a new 21st century vision of STEM learning in public libraries.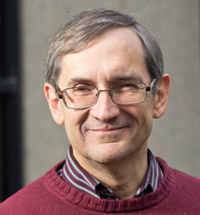 James Harold – Senior Education Associate
James Harold has a research background in space physics (Ph.D. in physics, Univ. of Maryland), and is currently Director of Information Systems and Technology for the Space Science Institute. Jaime has a long interest in the role of computers, simulations, and games in education. He has been involved in a wide range of space science education programs, including the NASA Office of Space Science (now Science Mission Directorate) Education Support Network, which sought to enhance NASA's education involvement through more effective scientist involvement and more cohesive education programs. He was the development lead for the software components of the Alien Earths and Giant Worlds traveling exhibits and accompanying web sites, as well as the Space Weather Center website. He was Co-I on the NASA/HST funded MyStar project (a small stellar evolution game), and the NSF funded Hydrobot project (a 3D Hydrobot simulator game). Jaime is currently Co-I and software development lead for the NSF funded Great Balls of Fire exhibit, PI of the NSF and NASA funded Finding NEO project (developing, among other things, a physics based asteroid deflection game), and PI of Making Space Social, which is creating a social game for Facebook dealing with stellar and planetary evolution.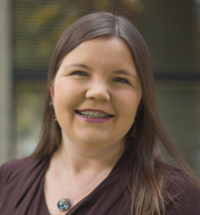 Anne Holland – Public Engagement Manager
Anne's professional training includes a B.S. and a B.A in Astrophysics and English Writing from the University of Hawaii in 2007 (along with minors in math and geology), and a Master's in Science in Space Studies form the University of North Dakota in 2012. She has previously conducted astronomy based outreach for the Mauna Kea Visitor Information Station, Hawaii Forest and Trail, and various youth groups. Anne also worked at the Denver Museum of Nature and Science prior to joining NCIL in Fall 2010.
As Public Engagement Manager at NCIL, Anne manages all the library (STAR_Net) and museum (Great Balls of Fire) tours, and serves as Project Manager for many NCIL programs. Anne also leads SSI's outreach efforts, visiting schools, libraries and science centers and conducting hands-on science programs (like stargazing). Anne is Co-I on Phase 2 of the STAR Library Education Network, NASA @ My Library and Discover NASA: From Our Town to Outer Space. Anne is also an active presenter at the American Library Association ,Colorado Association of Libraries and Association of Science and Technology Centers, as well as a core member of the Coalition for the Public Understanding of Science (COPUS).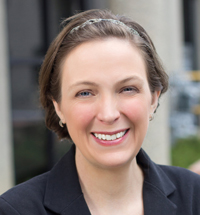 Keliann LaConte – Professional Development Manager
Keliann has provided STEM learning experiences to youth and adults on a range of topics in a variety of settings, from biology explorations on the beach in California to astronomy outreach in inner city Denver.  Her training includes a bachelor's degree in Chemistry from the University of Denver; she also has a master's degree in Environmental Science and Engineering from Caltech, and she performed astrobiology research at JPL. She is a trained in the communication process of heritage interpretation, with certifications from the National Association for Interpretation as a Certified Heritage Interpreter (CHI) and Certified Interpretive Trainer (CIT).
Keliann has provided professional development for librarians for the past seven years, including as a member of the NSF-funded STAR_Net project and co-convener of the 2015 Public Libraries & STEM conference. She joined the NCIL team in 2016 as Professional Development Manager, where she facilitates in-person and online training. She leads the development of active learning experiences for the library setting, working with professionals from the library, education, and STEM fields to develop a portfolio of activity guides for NASA and NSF content areas.
She has held leadership positions on SMD Planetary Division projects, including the NASA Science Mission Directorate Education and Public Outreach Planetary Forum, the NASA Solar System Exploration Research Virtual Institute (SSERVI) / Institute for the Science of Exploration Targets (ISET), and a Mars research supplement for education.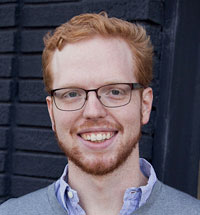 Brooks Mitchell – Education Coordinator
From designing interactive exhibits to leading snowshoe hikes for children, Brooks has been involved with informal science education in a wide array of settings. He graduated from the University of Alabama with a B.A. in geology and a minor in anthropology in 2012 and began designing curriculum and teaching for scientific institutions and museums shortly thereafter. Brooks played a large role in the design and development of Georgia Aquarium's "Aquanaut Adventure: A Discovery Zone" gallery and served as the geological and paleontological specialist for Fernbank Museum's "WildWoods" exhibit. He also served as the Geology Expert for About.com, writing geoscience articles for the general public.
Brooks moved to Colorado in late 2016 and joined the SSI team in Spring 2017, where he works on various STEM-based educational programs. Outside of his work with SSI, he enjoys trail running and exploring the Rocky Mountains.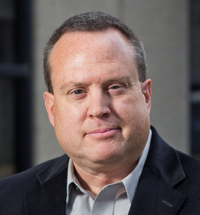 Greg Mosshammer – Web Content Manager
A graduate of Purdue University, Greg has a B.S. in Technical Graphics (Computer Graphics Technology). With over 20 years of experience working for large corporations (Frigidaire, Dana Corp.), small-to-medium-size businesses and internet startups, Greg has developed a diverse skill-set in variety of different areas including print design, web design and development, project/content management, client relations, email marketing and social media to name a few.
Greg's duties at SSI include updating and developing project websites, assisting with maintaining NCIL's online STEM Clearinghouse and social media presence, and various other graphic/web design and management tasks. He recently redesigned and developed the STAR_Net site and is directly responsible for maintaining content and monitoring the online community that includes our social network, forums, blogs and various related social media properties.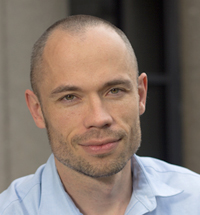 Evaldas Vidugiris – Senior Developer
Evaldas is a graduate in studio arts from the University of Colorado in Boulder with a certificate in Technology, Arts and Media (2003). He joined the Space Science Institute in 2002 and has been the primary programmer for a wide variety of interactive activities and games for NASA and NSF funded projects, including MarsQuest Online, Alien Earths, Giant Worlds, the Space Weather Center, Hydrobot, Great Balls of Fire, and Finding NEO. In addition to development tools such as Flash and Director, his expertise in PHP has allowed us to develop online activities which track user interactions for later evaluation. He also has experience developing multi-touch applications for both Flash and the Microsoft Surface.