Diversity
How can we support learners from under-served communities and populations underrepresented in STEM fields – such as underrepresented minorities, lower-income populations, rural communities, and women? See below for lessons from various types of informal education institutions, including libraries and out-of-school time programs.
Literature Review and Recommendations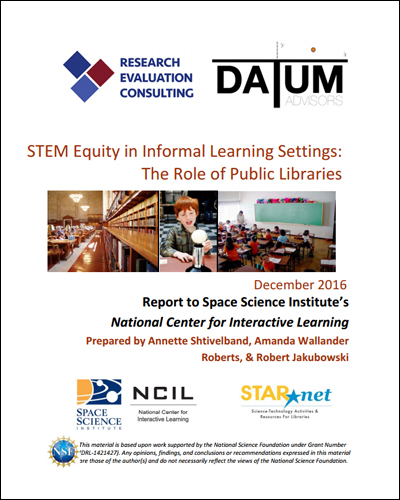 Datum Advisors (2016)
STEM Equity in Informal Learning Settings: The Role of Libraries
Denver, Colorado
Background Report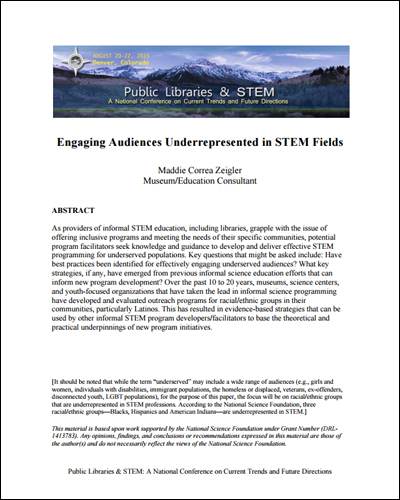 Maddie Correa Zeigler (2015)
Engaging Audiences Underrepresented in STEM Fields
Museum/Education Consultant
*Presented at the 2015 Public Libraries & STEM Conference. View Conference Program
As providers of informal STEM education, including libraries, grapple with the issue of offering inclusive programs and meeting the needs of their specific communities, potential program facilitators seek knowledge and guidance to develop and deliver effective STEM programming for underserved populations. Key questions that might be asked include: Have best practices been identified for effectively engaging underserved audiences? What key strategies, if any, have emerged from previous informal science education efforts that can inform new program development? Over the past 10 to 20 years, museums, science centers, and youth-focused organizations that have taken the lead in informal science programming have developed and evaluated outreach programs for racial/ethnic groups in their communities, particularly Latinos. This has resulted in evidence-based strategies that can be used by other informal STEM program developers/facilitators to base the theoretical and practical underpinnings of new program initiatives.
Publications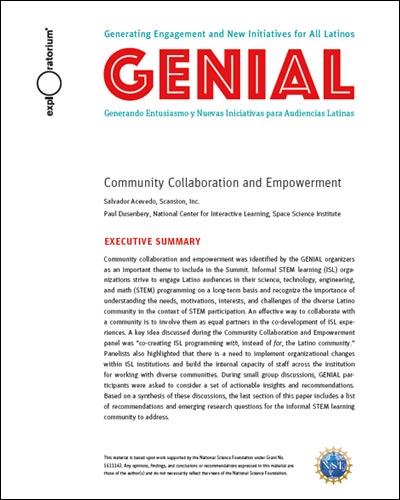 Salvador Acevedo and Paul Dusenbery (2017)
GENIAL: Community Collaboration and Empowerment
Exploratorium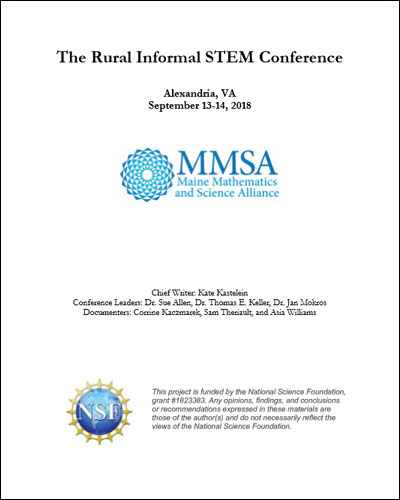 Kastelein, K., Allen, S., Keller, T.E., & Mokros, J. (2018)
The Rural Informal STEM Conference
Maine Mathematics and Science Alliance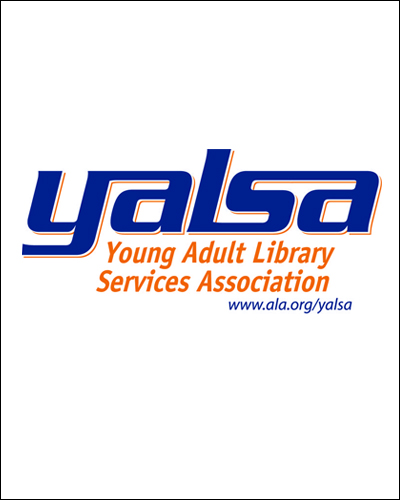 Williams, Tiffany (2013)
Being Diverse in Our Support for STEM
Young Adult Library Services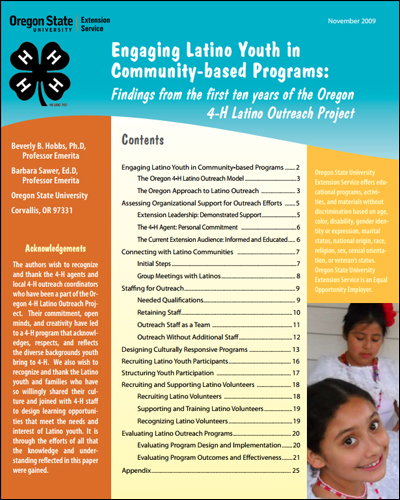 Oregon 4-H Latino Outreach Project (2009)
Engaging Latino Youth in Community-based Programs
Oregon University, Extension Service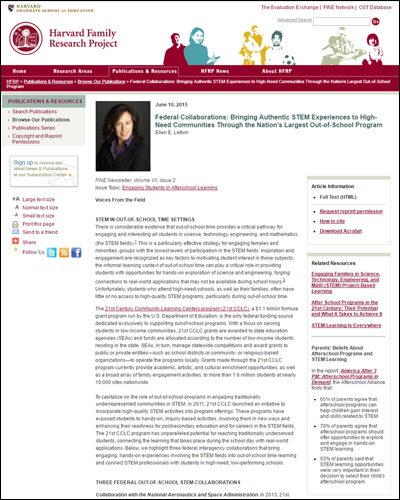 Ellen E. Lettvin (2015)
Federal Collaborations: Bringing Authentic STEM Experiences to High-Need Communities Through the Nation's Largest Out-of-School Program
Harvard Family Research Project


NCIL, in partnership with the Lunar and Planetary Institute, received funding from the National Science Foundation for the first-ever Public Libraries & STEM conference that took place at the Sheraton Denver Downtown Hotel in Colorado, August 20-22, 2015. This invitation-only conference brought 150+ library and STEM professionals and funders together to build productive relationships; explore promising practices in designing effective programs; help define a 21st century vision of STEM learning in public libraries; and develop the foundation for a future evaluation and research agenda for libraries and their partners engaged in STEM education efforts. The conference background reports, presentation files, and results were used as the foundation of the resources compiled For more information, download the following documents.
Conference Summary | Conference Evaluation Report | Public Libraries and STEM
This material is based upon work supported by the National Science Foundation under Grant Numbers DRL-1413783 and DRL-1421427. Any opinions, findings, and conclusions or recommendations expressed in this material are those of the authors and do not necessarily reflect the views of the National Science Foundation.