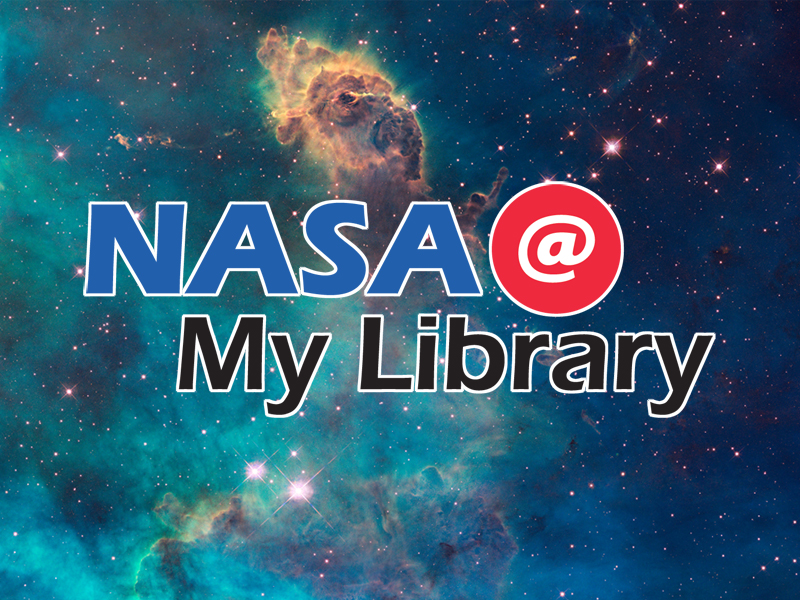 Quotes
"Education is not the filling of a pail, but the lighting of a fire"…and NASA is the spark
Leadership Team
• PI and Project Director: Paul Dusenbery (NCIL/SSI)
• Co-I: Anne Holland (NCIL/SSI)
• Co-I: James Harold (NCIL/SSI)
• Co-I: Keliann LaConte (NCIL/SSI)
• Co-I: Eve Klein (Pacific Science Center)
• Co-I: Cindy Randall (Cornerstones of Science)
• Evaluator: Ginger Fitzhugh (Education Dev. Center)
A National Earth and Space Science Initiative That Connects NASA, Public Libraries and Their Communities
The Space Science Institute's (SSI) National Center for Interactive Learning (NCIL) — together with project team partners American Library Association, Pacific Science Center, Cornerstones of Science, Education Development Center, and the Laboratory for Atmospheric and Space Physics at the Univ. of Colorado — will leverage the STAR Library Education Network (STAR_Net) to advance the NASA Science Mission Directorate (SMD) vision for education by engaging public audiences nationwide in informal and lifelong learning. STAR stands for Science-Technology Activities and Resources. STAR_Net will utilize NASA subject matter experts (SMEs), SMD assets and data, and existing educational products and online portals to create compelling learning experiences that will be widely used to share the story, science, and adventure of NASA's scientific explorations of planet Earth, our solar system, and the universe beyond.
NASA SMD's Education Objectives
Enable STEM Education: provide authentic participatory opportunities to learn about earth and space sciences;
 Improve U.S. Scientific Literacy: offer exciting and accessible earth and space science exhibits and active learning programs;
Advance National Educational Goals: increase and sustain youth and public engagement in STEM especially for underserved and underrepresented populations;
Leverage Efforts through Partnerships: forge durable collaborations with government, non-profits, and industry that advance SMD educational objectives.
NASA SMD science education objectives support the Nation's education efforts to improve science literacy and to inspire the next generation of scientists and engineers. One institution that can accomplish both of these outcomes, for people of all ages and in every region of the country, is our public library system – the central focus of the NASA@ My Library project.
There is a movement to "strengthen the role of librarians and libraries as conveners and facilitators of community innovation and change" (Libraries Transforming Communities initiative, Harwood, 2014), and they have the local credibility to facilitate access to expertise and information resources for their rural, under-served communities (Hanover Research, 2014).
Why is STEM learning important?
Achievement in science, technology, engineering, and mathematics (STEM) education and public scientific literacy is essential for NASA to accomplish its mission of maintaining the nation's leadership role in space science and technology. Science and technology are widely recognized as major drivers of innovation and industry. They are transforming our lives in ways that are hard to comprehend – in communication, energy, transportation, and space exploration. NASA's next generation of scientists and engineers requires students who are engaged with and proficient in STEM content and processes (e.g., critical thinking skills, engineering processes); and a public that is sufficiently STEM literate to understand and support NASA's research and education mission.
The U.S. will not be able to meet the STEM workplace demands of the future if we are not able to engage, inspire, and educate our growing ethnically diverse populations in a variety of STEM disciplines. While non-white ethnic populations are increasing, most continue to be severely underrepresented in STEM fields. Gender disparities in STEM are also a serious problem that NASA/SMD is committed to address.
NASA's Science Vision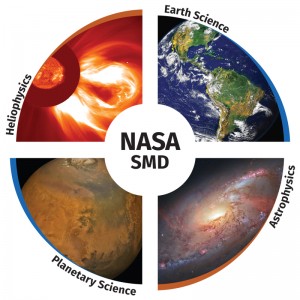 SMD science themes (Heliophysics, Earth Science, Planetary Science, and Astrophysics) have engaged and inspired Americans for decades. These scientific and engineering domains are relevant, timely, inspirational, and offer an effective educational hook to engage diverse audiences. NASA's space exploration and research programs are helping us answer the age-old questions: Where did we come from? and Are we alone? They are helping to understand the origin and evolution of galaxies, stars, planets, and defining the conditions necessary to support life beyond Earth. NASA is also helping to unravel the mysteries of the Sun and explore space weather throughout the Heliosphere. The view from space has deepened our understanding of Earth as a global, dynamic system. Instruments on satellites and spacecraft, coupled with advances in ground-based research, have provided us with astonishing new perspectives of our planet. Now more than ever, enhancing the public's understanding of Earth's physical and biological systems is vital to helping citizens make informed policy decisions especially when they are faced with the consequences of global climate change.
Project Vision
Through the NASA@ My Library project, NASA and the public library community will work together to enhance STEM literacy of library patrons, with a focus on under-served and underrepresented populations, throughout the nation.
Key Activities
NASA@ My Library program stakeholders will leverage high-impact SMD and library events to catalyze partnerships through dissemination of SMD assets and professional development, developing collaboration frameworks for public libraries to increase STEM interest pathways in their communities (with supports for reaching under-served audiences). The core project team will engage stakeholders, including public library staff, state libraries, the earth and space science education community at NASA, SMEs, and informal science educators.
SMD and library events are critical for galvanizing partnerships. These events are high-impact enough to attract the attention of the broader local community and bring resources together for a common purpose. They include the 2017 solar eclipse, NASA mission events, the 2019 summer reading program, SMD traveling exhibits, and other opportunities that may develop over the next 5-10 years.
Project Activities:
Distributing high-quality educational products to hundreds of public library and state library partners;
Creating opportunities for lifelong and self-directed learners to engage in Earth and space sciences education, driven by compelling content from NASA SMD missions;
Providing professional development for librarians and a training program for SMEs to collaborate with public library partners;
Supporting and growing a national network focused on informal STEM education in a public library setting; and
Disseminating project deliverables, results, and evaluation findings to maximize the project's public and professional benefits.
Strategic partnerships will ensure broad reach to public audiences across the United States, including geographic areas and populations that are traditionally under-served by STEM learning organizations and underrepresented in STEM fields.