This Campaign Event Has Ended
The Celestial Event of the Century
On August 21, 2017, a spectacular total eclipse of the Sun was visible across the continental U.S. for the first time since 1918. Every state had at least 65% of the Sun covered by the Moon, and lucky people on a narrow path from Oregon to South Carolina saw the stunning beauty of totality that they will remember all their lives.
By the Numbers
It is estimated that the STAR Net Library Eclipse Project allowed 6 million people to observe the event safely. Participating libraries were estimated to have conducted around 35,000 science programs before and during the eclipse, reaching approximately 1,750,000 people.
Through the Eyes of NASA
In 2017, all of North America was treated to an eclipse of the sun. Anyone within the path of totality saw one of nature's most awe-inspiring sights – a total solar eclipse. This path, where the moon completely covered the sun and the sun's tenuous atmosphere – the corona, stretched from Lincoln Beach, Oregon to Charleston, South Carolina. Observers outside this path were able to see a partial solar eclipse where the moon covers part of the sun's disk.
The Next Solar Eclipse in the U.S.
If you already can't wait for the next total solar eclipse, another is coming to the United States in only seven years. The next total eclipse in the United States will occur on April 8, 2024, according to NASA.
As seen in the map to your right, the path of totality will span from Texas to Maine, and include parts of Vermont and New Hampshire.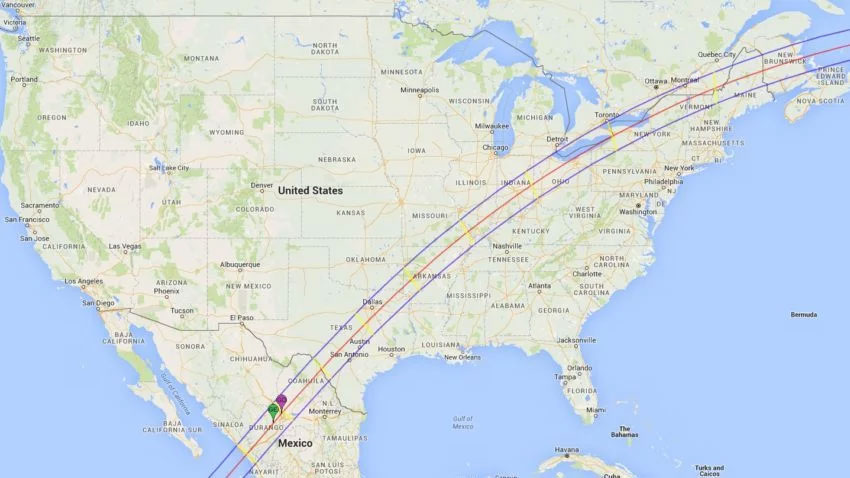 2017 Solar Eclipse Photo Album
The eclipse has passed and we never would have imagined it would have grown to be the event it became!
We hope that this historic event has inspired your library to create and conduct even more STEM programming and will choose to participate in future projects with STAR Net.
Until the next one, please enjoy memories through our photo gallery.
The Moore-funded eclipse project was conceived by three astronomers, Andrew Fraknoi (Foothill College, Los Altos Hills, California), Dennis Schatz (Pacific Science Center, Seattle, WA), and Douglas Duncan (University of Colorado, Boulder, Colorado). Together they brought the idea to Paul Dusenbery, Director of the Space Science Institute's National Center for Interactive Learning (NCIL), located in Boulder, Colorado.