Congratulations to the 2240 successful applicants, who represent over 4,800 unique locations including public library branches, bookmobiles, tribal libraries, library consortia, and state libraries in all 50 states! If your library had successfully completed an application but has not received a confirmation email notifying you of your library's selection, please contact Anne Holland to check your status.
Note: For those libraries that are still interested in purchasing affordable eclipse glasses, American Paper Optics is providing discounted eclipse glasses for educators (such as libraries, schools, museums, etc.).
Is Your Library's Community Ready for the Celestial Event of the Century?
Excerpted from ALL-AMERICAN TOTAL SOLAR ECLIPSE By Andrew Fraknoi and Dennis Schatz
On Monday, August 21, 2017, a total eclipse of the Sun will be visible in the continental United States. This total eclipse will only be visible on a narrow track stretching across the United States from Oregon to South Carolina. No other country will get to see the total eclipse this time.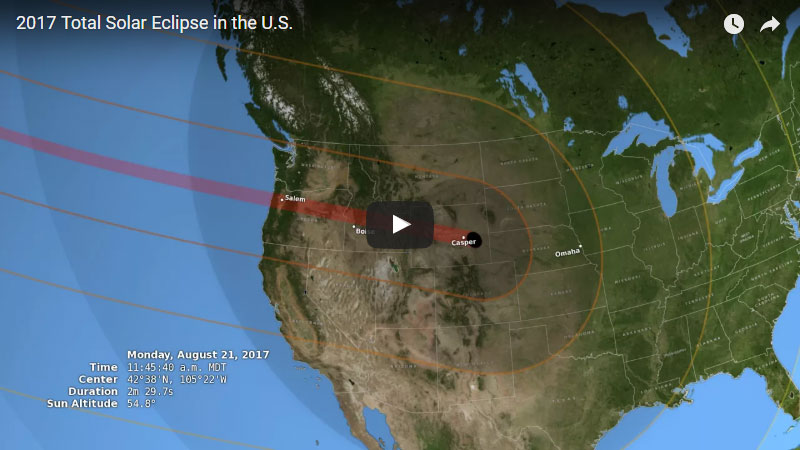 The rest of the United States and other parts of North and Central America will see a partial eclipse, in which the Moon covers only a portion of the Sun. A partial eclipse is interesting, but nowhere near as awe-inspiring and memorable as a total eclipse. A partial eclipse is also dangerous to look at without something to protect your eyes from the Sun's damaging rays.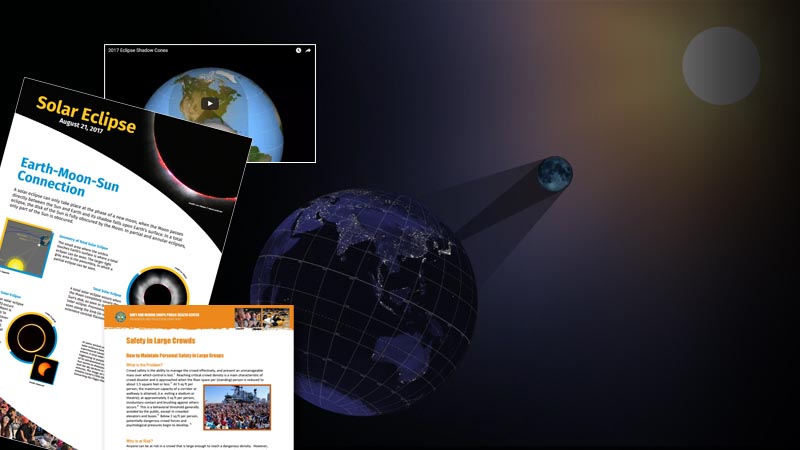 STAR_Net has developed this resource center to assist your library in creating promotion and program materials for your eclipse event that include images, videos, animations, posters, artwork and a variety of outside resources such as FAQs and science activities related to Sun-Earth connections.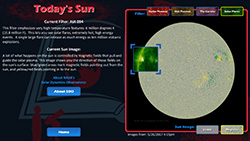 Solar Vision App: Explore the Sun's features and see current solar images courtesy of NASA's Solar Dynamics Observatory. Get a preview of what you'll see in a total solar eclipse!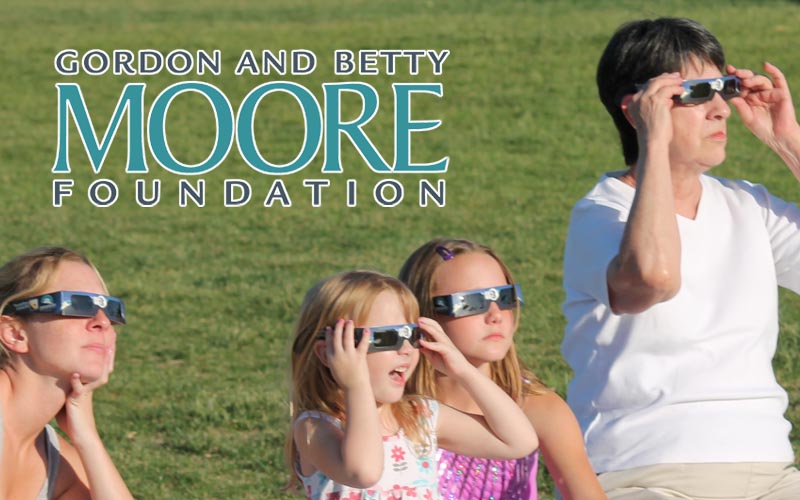 The Space Science Institute (SSI) was awarded a grant from the Moore Foundation that will provide 1.26 million FREE eclipse glasses and other resources for 1,500 public libraries across the nation. The Research Corporation and Google will also be providing glasses and materials that add  an additional 750,000 glasses, bringing our total to over 2 million glasses!
Learn more about the Moore Foundation grant >>