On STAR Net's STEM Activity Clearinghouse, librarians and library staff can find nearly 200 high quality, vetted STEM activities that are perfect for the library setting. So, be sure to check out the "Universe of Stories" Collection which currently includes 81 (and growing) activities – 12 of which are featured below.

Launch Into STAR Net's "Summer of Space"!
STAR Net Partners with the Collaborative Summer Library Program (CSLP) for the 2019 Summer Learning Program
In the summer of 2019, 16,000 libraries across the country will celebrate space exploration in their summer reading programs. The slogan "A Universe of Stories" was chosen by library professionals to help inspire children of all ages to dream big, believe in themselves, and create their own story. CSLP and STAR Net are partnering to share STEM resources with these libraries.
This summer learning program will coincide with NASA's 60 years of achievement and its celebration of the 50th anniversary of the Apollo Moon Landing.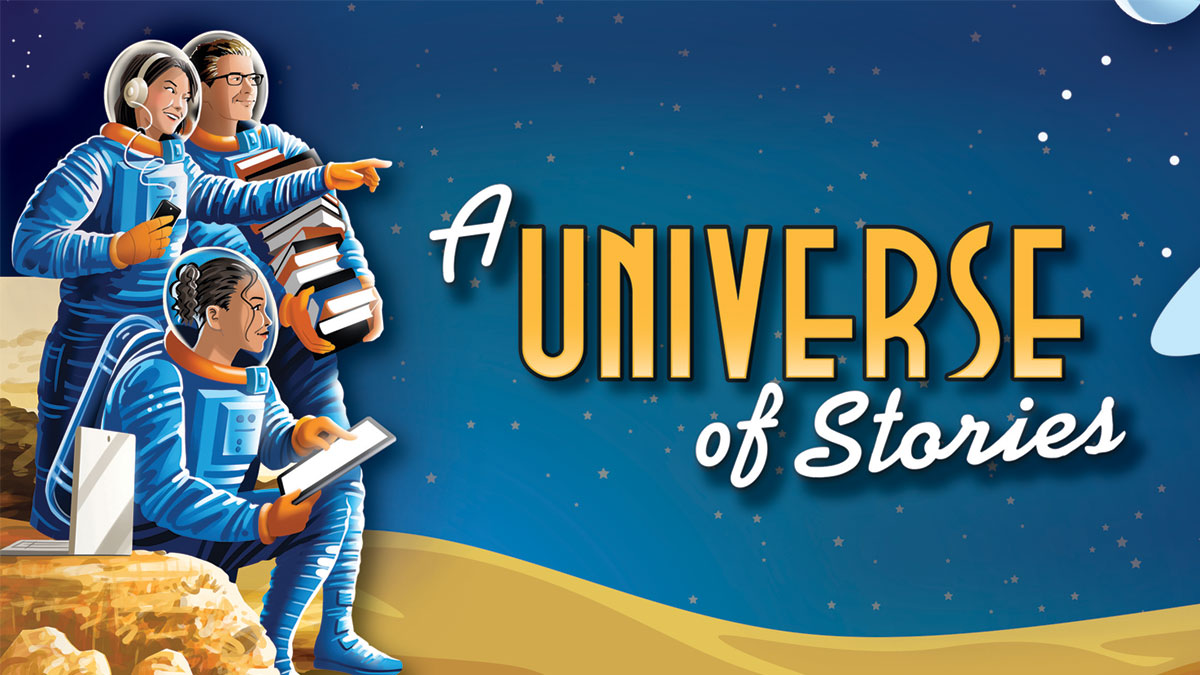 Register Your Library and Get Notified of Valuable Resources!
If you're interested in getting important resource notifications (and other news) for 2019's Summer Learning Program, register your library's participation to receive this important event newsletter.
Registration Benefits:
– A monthly newsletter curated with valuable resources and opportunities
– Automatic entry for chance to win 1 of 2 FREE Orion StarBlast Telescopes
(open to U.S. public libraries only)
– Library representation on STAR Net's "Summer of Space" Map (below)
"Summer of Space" Map
STAR Net and its NASA@ My Library initiative are partnering with CSLP and NASA to share STEM activities and resources with libraries across the nation as part of the 2019 summer learning program, "A Universe of Stories". STAR Net has developed a "Summer of Space" interactive Google map that shows where registered libraries are located along with the library name and website address. Participating libraries serve as centers of space science learning for their communities. The map is an important resource for libraries (950+ and growing) across the nation to collaborate with each other and for STEM partners to find libraries that they can work with.
Is your library represented on our "Summer of Space" map? If not, be sure to complete our online registration which will also provide numerous additional benefits (see above for more details).
10 Things to Know About
Our Solar System
The solar system we call home is located in an outer spiral arm of the vast Milky Way galaxy. It consists of the Sun (our star) and everything that orbits around it.
This includes the eight planets and their natural satellites (such as our moon), dwarf planets and their satellites, as well as asteroids, comets and countless particles of smaller debris.
Programming Resources
Below we have assembled a collection of resources that include collaboration opportunities, printable materials, promotional materials, inspirational items and many other resources that your library can utilize to make your 2019 Summer Learning Program a great success. Don't forget to take advantage of STAR Net's Universe of Stories Collection on our STEM Activity Clearinghouse.
Note: This collection will be an evolving resource so check back often for updates and additional resources!