Look Up!
Explore Our Universe
Universe of Learning Resources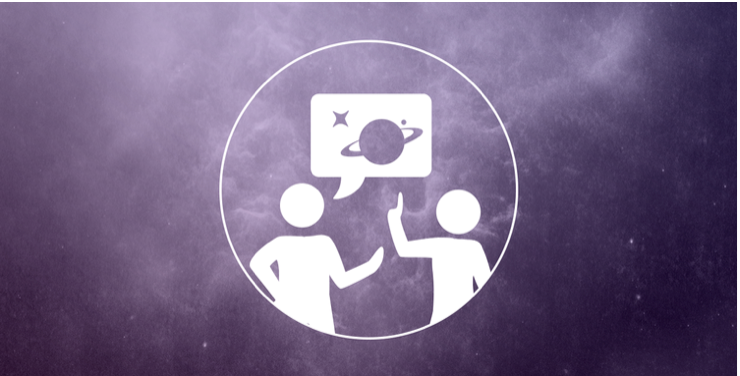 NASA's Universe of Learning Science Briefings are professional learning experiences for the informal science education community, done in partnership with the NASA Museum and Informal Education Alliance and NASA Solar System Ambassadors. These thematic briefings highlight current NASA astrophysics explorations and discoveries from across the suite of NASA astrophysics missions. NASA scientists and engineers provide contemporary science results, and are able to respond to listener questions during the telecon. NASA-developed education and outreach resources, matched to the monthly theme, are included in every briefing.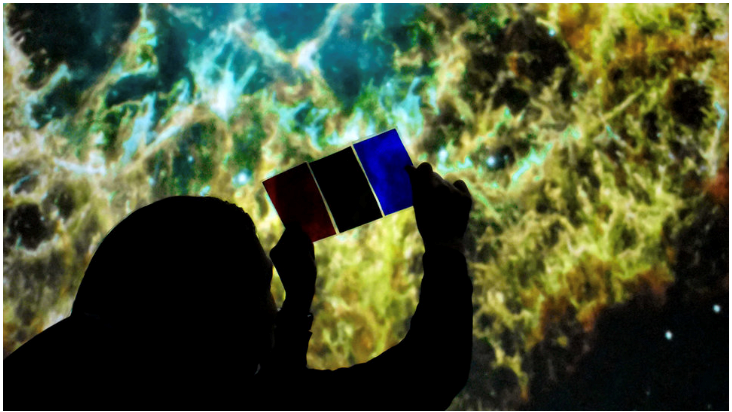 Informal learning institutions have developed and tested sustainable models of innovative STEM learning for their audiences. These models utilize NASA Astrophysics assets and resources in making STEM learning more accessible and compelling.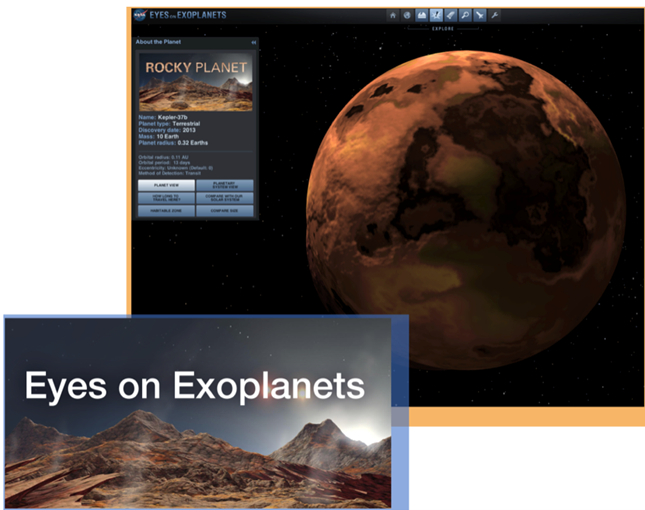 Get set for launch! "Eyes on Exoplanets" will fly you to any planet you wish—as long as it's far beyond our solar system. This fully rendered 3D universe is scientifically accurate, allowing you to zoom in for a close look at more than 1,000 exotic planets known to orbit distant stars. "Eyes on Exoplanets" is powered by NASA's Exoplanet Archive, the official database used by professional astronomers engaged in exploring new worlds.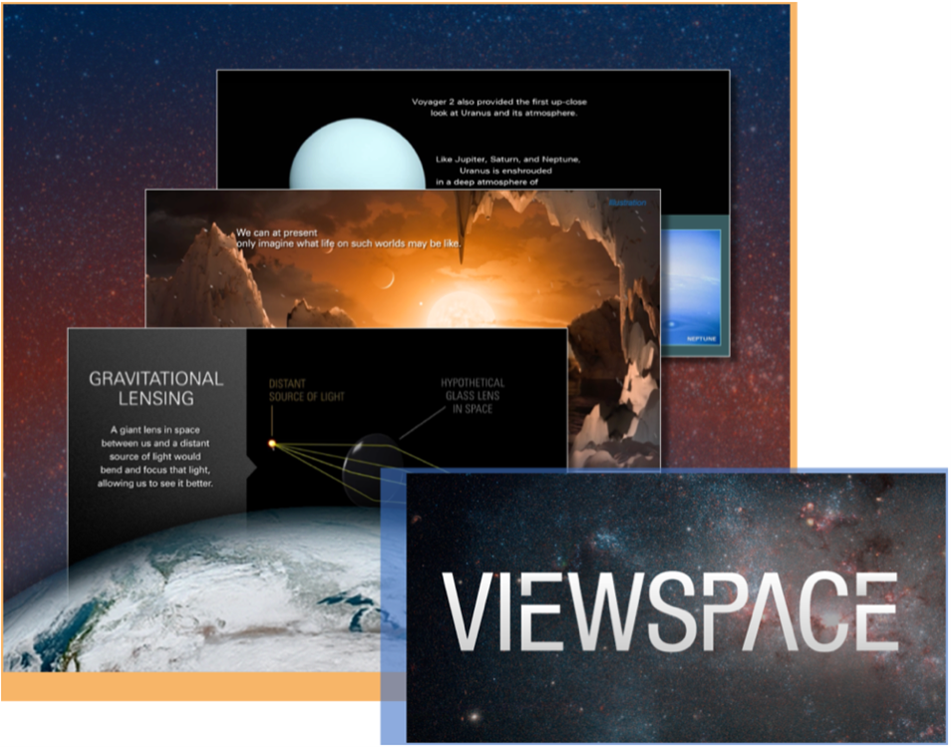 ViewSpace is a free, web-based collection of dozens of digital interactives and hundreds of videos highlighting the latest developments in astronomy and Earth science.
ViewSpace gives you the opportunity to explore our planet, solar system, galaxy, and universe. Provided free with the support of NASA, ViewSpace is developed by a team of scientists, educators, and communication specialists who collaborate to ensure that content is accurate, up-to-date, engaging, relevant, and accessible to a wide audience.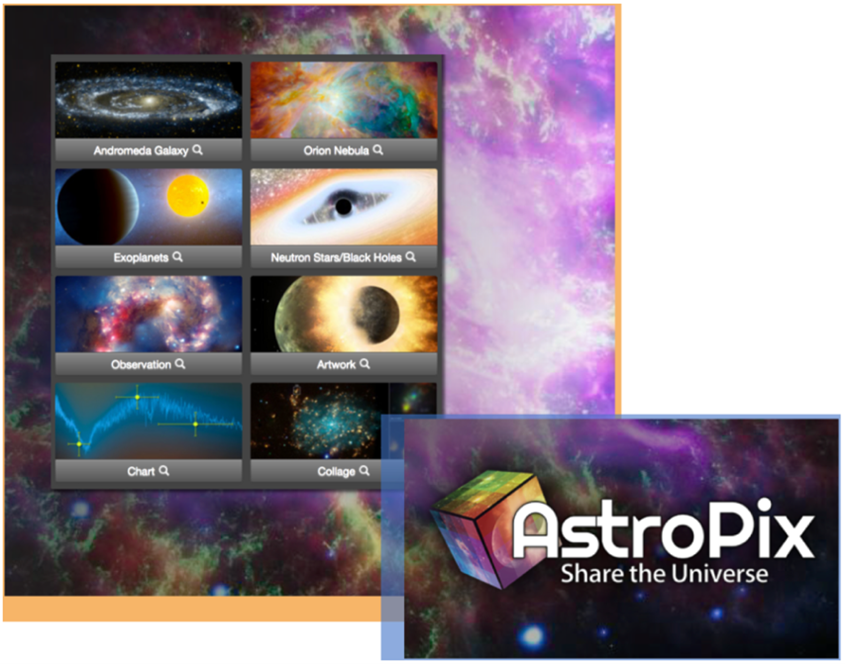 A one-stop shopping experience that makes finding the right astronomy image easier than ever! AstroPix offers access to the public image galleries of many of the leading astronomical observatories under a single unified interface. Images are organized by featured topics, image type, telescope, subject, and electromagnetic spectrum band.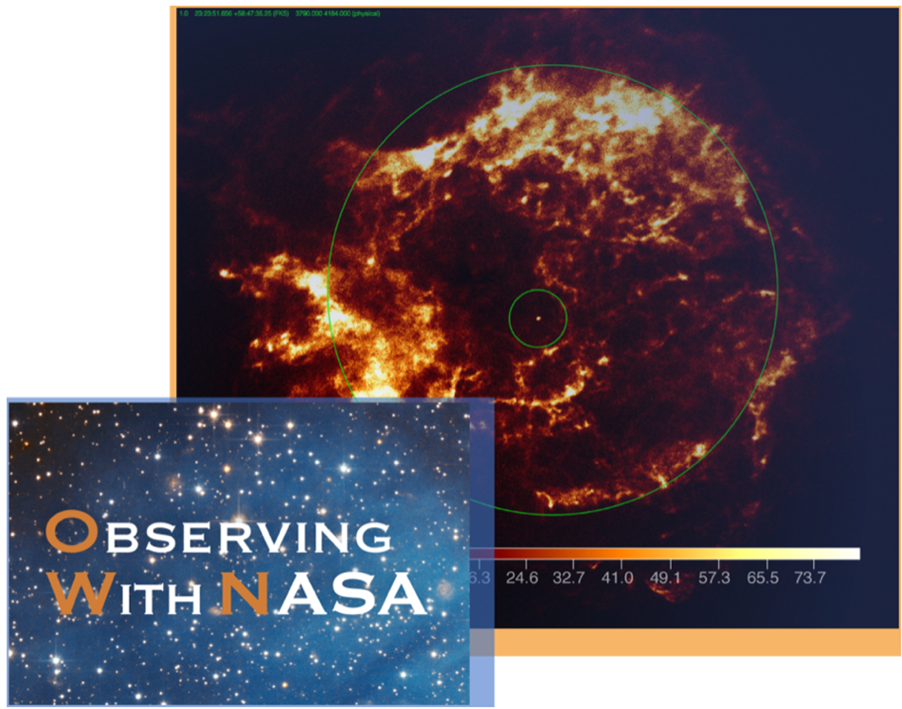 NASA's space science researchers control some of the world's most sophisticated space probes and orbiting telescopes to get amazing images of objects in space. Now YOU can join them by operating your OWN ground-based "MicroObservatories" – real robotic telescopes that you command through this website!