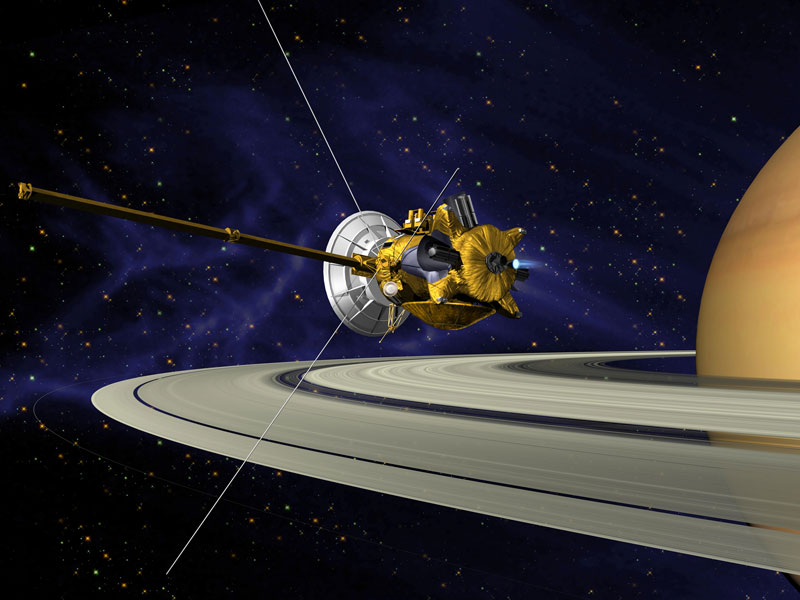 Cassini: The Grand Finale
August 30, 2017 @ 1:00 pm

-

2:00 pm
Cassini: The Grand Finale
Wednesday, August 30th, 2017 at 3:00 p.m. (EDT), 2:00 p.m. (CDT), 1:00 p.m. (MDT), 12:00 p.m. (PDT)
Join the STAR_Net team and Colin Mitchell, a Space Science Institute researcher on the Cassini mission, to learn more about Cassini's Grand Finale and ways to integrate this event into your programming.
Why End the Mission?
By 2017, Cassini will have spent 13 years in orbit around Saturn, following a seven-year journey from Earth. The spacecraft is running low on the rocket fuel used for adjusting its course. If left unchecked, this situation would eventually prevent mission operators from controlling the course of the spacecraft.
Two moons of Saturn, Enceladus and Titan, have captured news headlines over the past decade as Cassini data revealed their potential to contain habitable – or at least "prebiotic" – environments.
In order to avoid the unlikely possibility of Cassini someday colliding with one of these moons, NASA has chosen to safely dispose of the spacecraft in the atmosphere of Saturn. This will ensure that Cassini cannot contaminate any future studies of habitability and potential life on those moons.
Note: If you have any problems with your registration, please email Brooks Mitchell for assistance.