A National Earth and Space Science Initiative That Connects NASA, Public Libraries and Their Communities


NASA Science Mission Directorate education objectives support the Nation's education efforts to improve science literacy and to inspire the next generation of scientists and engineers. One institution that can accomplish both of these outcomes, for people of all ages and in every region of the country, is our public library system – the central focus of the NASA@ My Library project.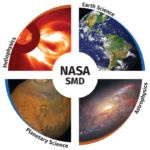 NASA@ My Library is made possible through the support of the National Aeronautics and Space Administration (NASA) Science Mission Directorate (SMD) as part of its STEM Activation program.
Public libraries are invited to work with NASA@ My Library project organizations, NASA, and state library agencies to increase and enhance STEM (Science, Technology, Engineering and Mathematics) learning opportunities for millions of library patrons throughout the nation, including geographic areas and populations that are currently underserved in STEM education.
The NASA@ My Library project will increase and sustain the availability of NASA science-focused learning experiences for underserved audiences through:
high-visibility NASA, Earth, celestial, and library events
professional development
resource and experience development
The project will impact many stakeholders (see diagram below): pilot libraries, partner libraries, state library agencies, conference attendees, STAR Net online community members, and social media followers.

Project Vision
Through the NASA@ My Library project, NASA and the public library community will work together to enhance STEM literacy of library patrons, with a focus on underserved and underrepresented populations, throughout the nation.
Project Team
• PI and Project Director: Paul Dusenbery (NCIL/SSI)
• Co-I: Anne Holland (NCIL/SSI)
• Co-I: James Harold (NCIL/SSI)
• Co-I: Keliann LaConte (NCIL/SSI)
• Project Manager: Jessica Santascoy (NCIL/SSI)
• ALA Support: Lanie Castle (ALA)
• Training & Activities Support: Christine Shupla (LPI)
• Evaluation: Ginger Fitzhugh (EDC)
NASA@ My Library Partners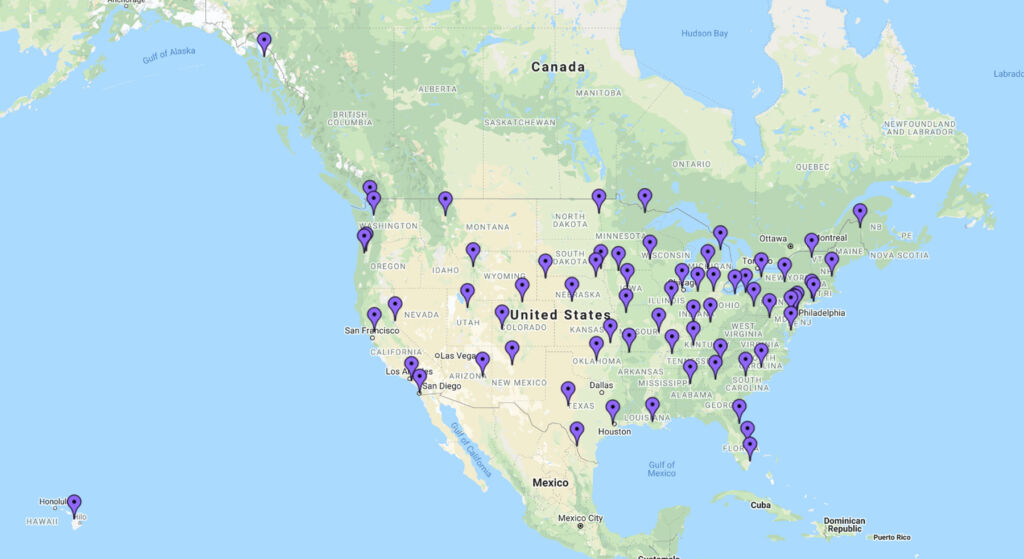 Seventy U.S. public libraries (click on interactive map above) have joined the NASA@ My Library project as partners to facilitate STEM related programming. Forty-five states are represented, including Alaska and Hawaii. Partner libraries receive resources (kits), training (workshops and webinars), and support from NCIL staff. They have also conducted one or more Community Dialogue events (described below) and attended an in-person workshop in February 2018.
Each partner library has received 3 STEM Facilitation Kits: Kit A – Sun-Earth-Moon Connections, Kit B – Be A NASA Detective: Expanding Your Senses, and Kit C – Our Place in Space. In 2018, partner libraries conducted 662 NASA-related STEM programs that reached 40,040 patrons.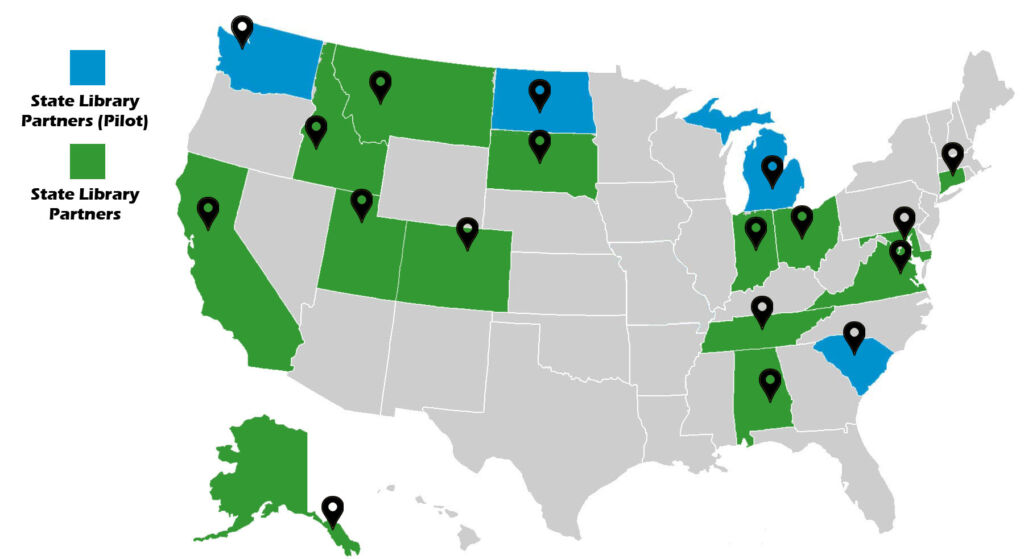 Eighteen state library agencies have also been selected to receive resources, training, and support through NASA@ My Library that will increase and enhance STEM learning opportunities for library patrons in their states. Key activities:
Build relations with NASA and other space science organizations
Circulate multiple STEM Facilitation Kits to public libraries in their state
Support professional development through NASA@ My Library webinars and other training opportunities
Serve as NASA@ My Library advisors to offer advice, share insights, and lessons learned for other state libraries

NASA@ My Library is based upon work funded by NASA under cooperative agreement No. NNX16AE30A. Any opinions, findings, and conclusions or recommendations expressed in this material are those of NASA@ My Library and do not necessarily reflect the views of the National Aeronautics and Space Administration.