Funded through the NASA TEAM II program (grant #80NSSC21M0081), the "From Our Town to the Moon, Mars, and Beyond", project includes a small traveling exhibit that is touring a series of libraries around the country; programming kits for those libraries; and a professional development program for librarians. The overarching goal of the project is to work with libraries to help engage a broad cross section of the public in the NASA Artemis program: the return of humans to the moon, with an eye towards Mars.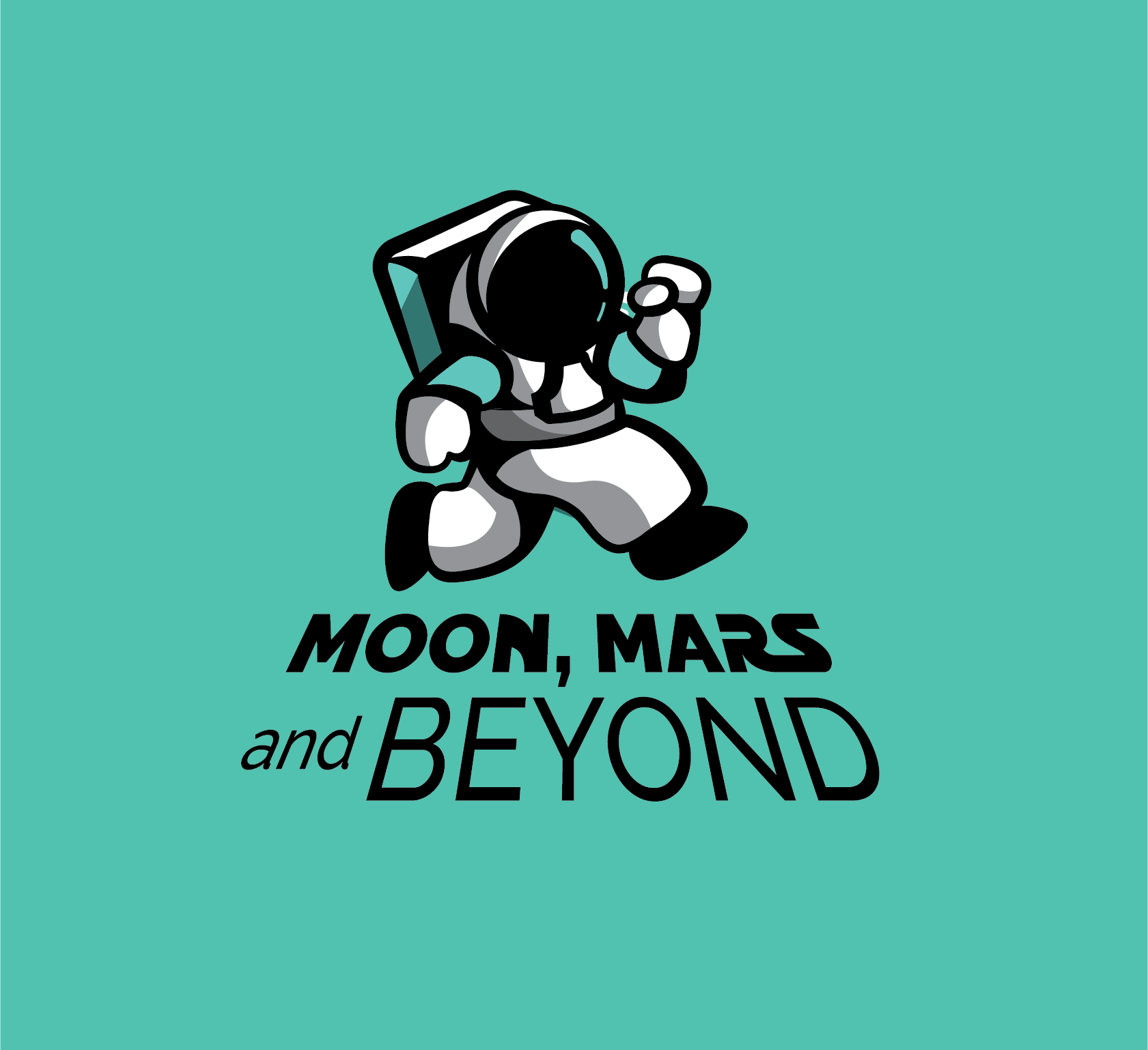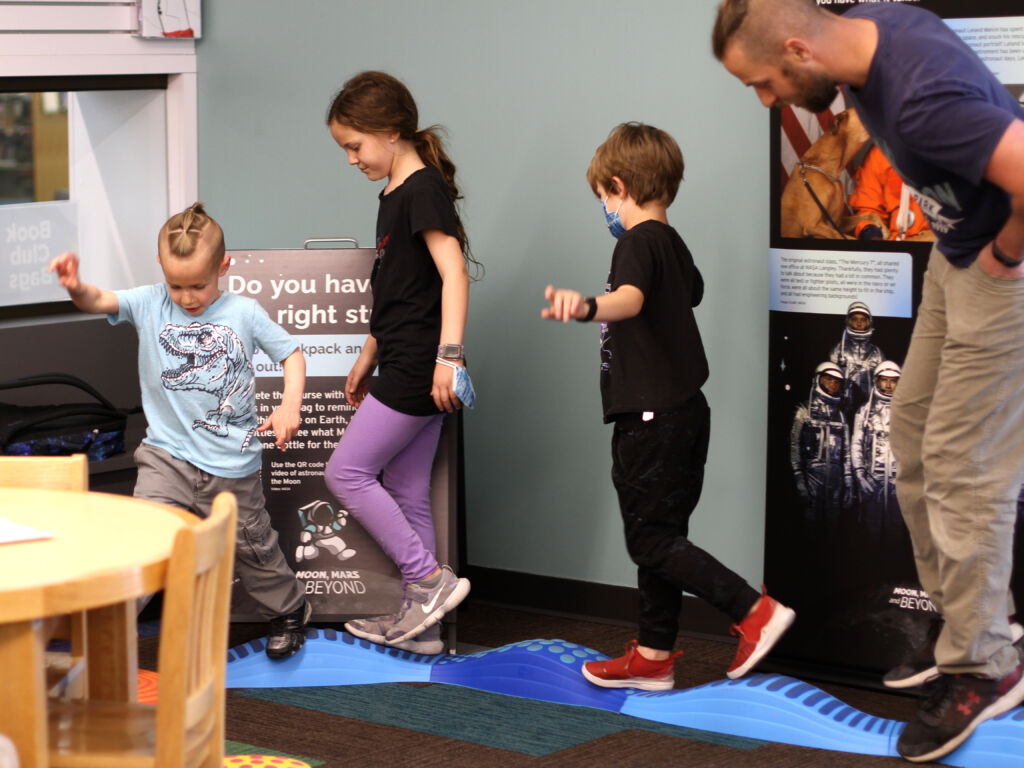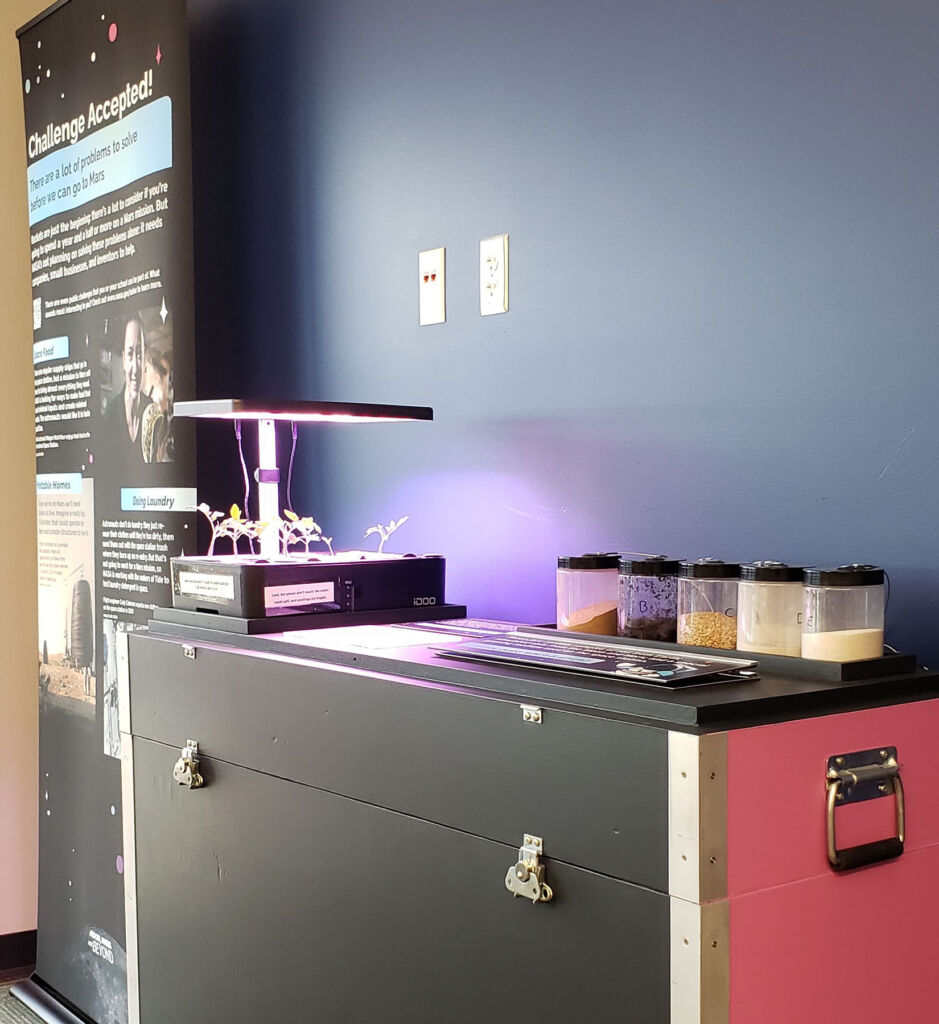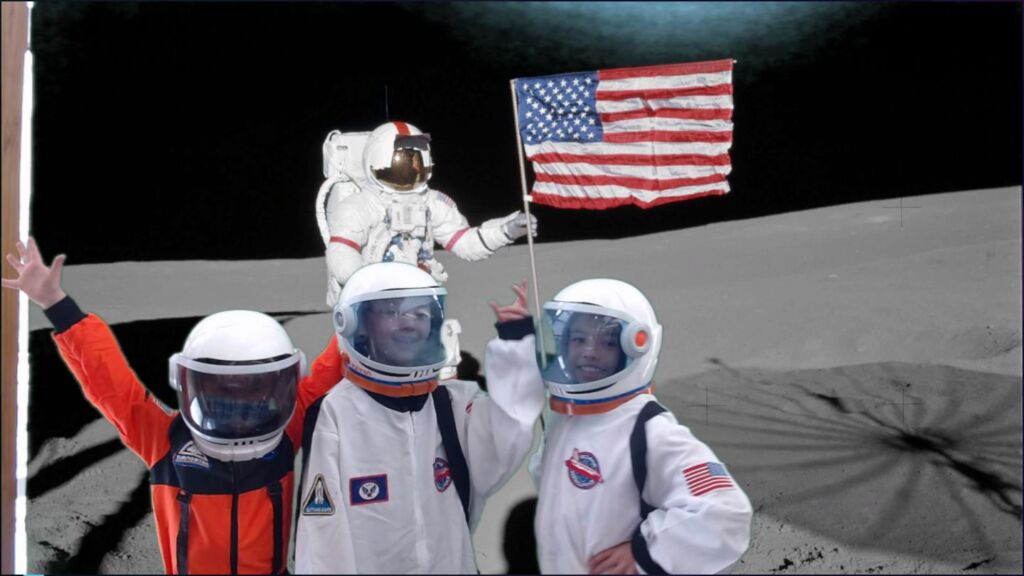 The exhibit includes a mix of high tech, low tech, and low barrier-to-entry activities, broadly organized into 5 areas: Kid Space; Living There; Science; Technology; and To Boldly Go.  The exhibit components included:
Digital kiosks with content including real time solar images; a lunar rover game; an Artemis themed digital jigsaw puzzle table; and a three person space quiz

A hydroponic tomato grow station with samples of simulated soil from Earth, the Moon, and Mars

Dot voting, post-it note, and coloring mural stations that allow patrons to contribute

An astronaut obstacle course
The exhibit will travel to 8 libraries over two years.
| | |
| --- | --- |
| Erie Public Library (Colorado) | 3/1/22 – 4/30/22 |
| Newburgh Chandler Public Library (Indiana) | 5/5/22 – 7/5/22 |
| Coloma Public Library (Michigan) | 7/10/22 – 9/10/22 |
| Florence Public Library (Arizona) | 9/15/22 – 11/15/22 |
| Avoca Public Library (Iowa) | 11/20/22 – 1/20/23 |
| Keene Public Library (New Hampshire) | 1/25/23 – 3/25/23 |
| East Meadow Public Libary (New York) | 4/1/23 – 6/30/23 |
| Hartford Public Library (Connecticut) | 7/5/23 – 9/15/23 |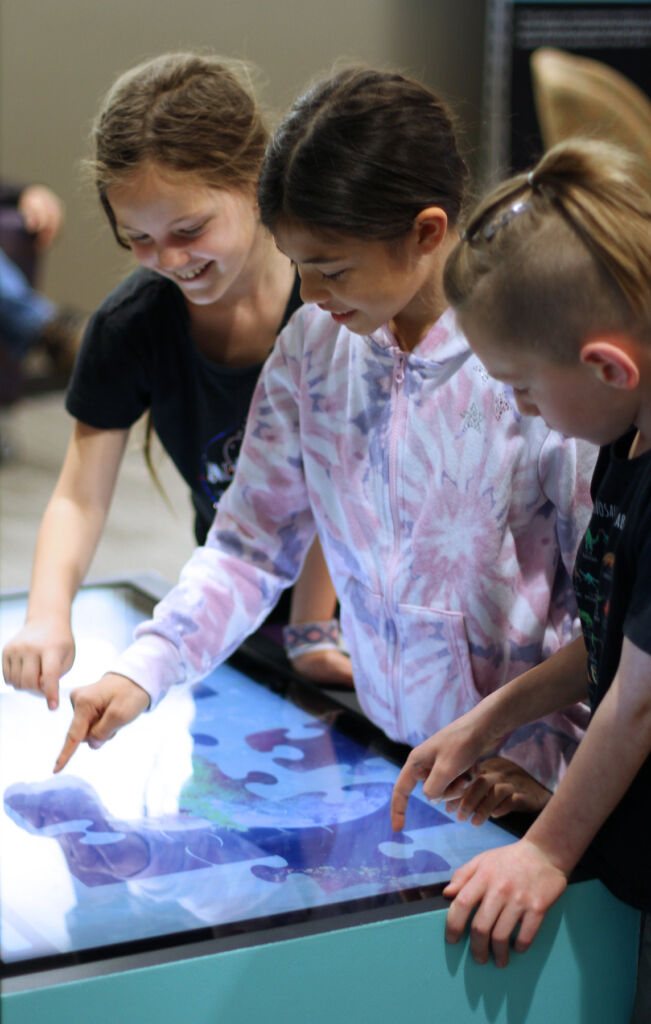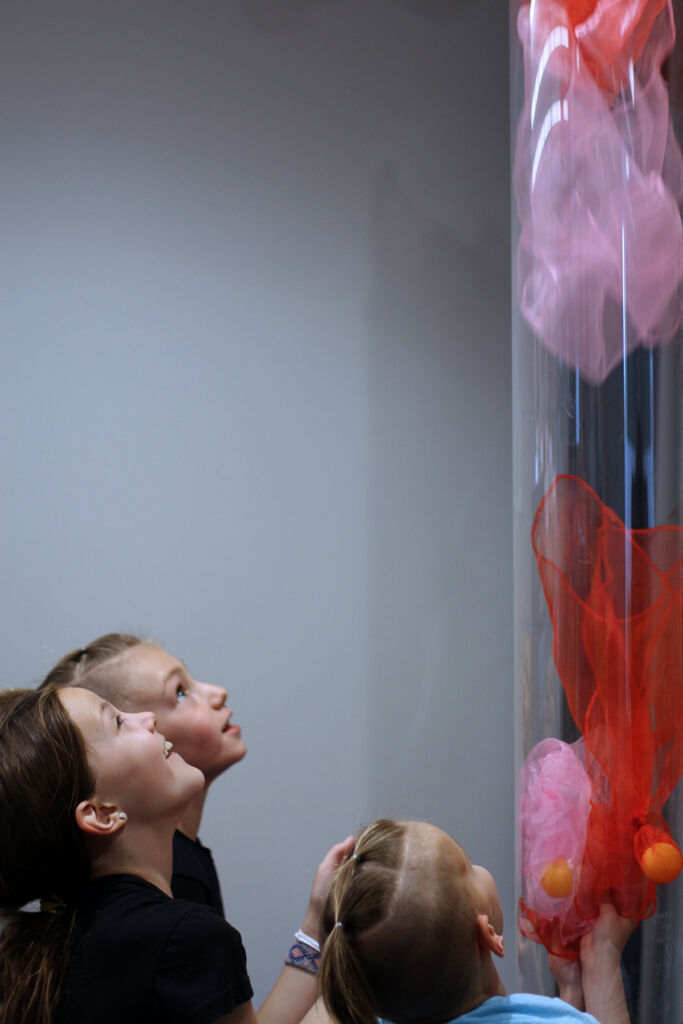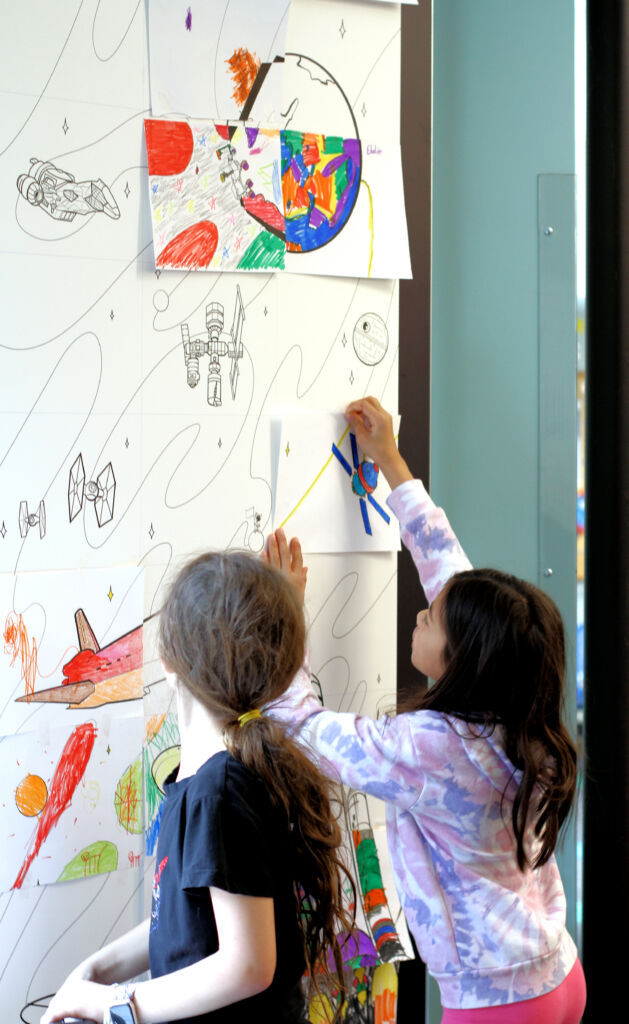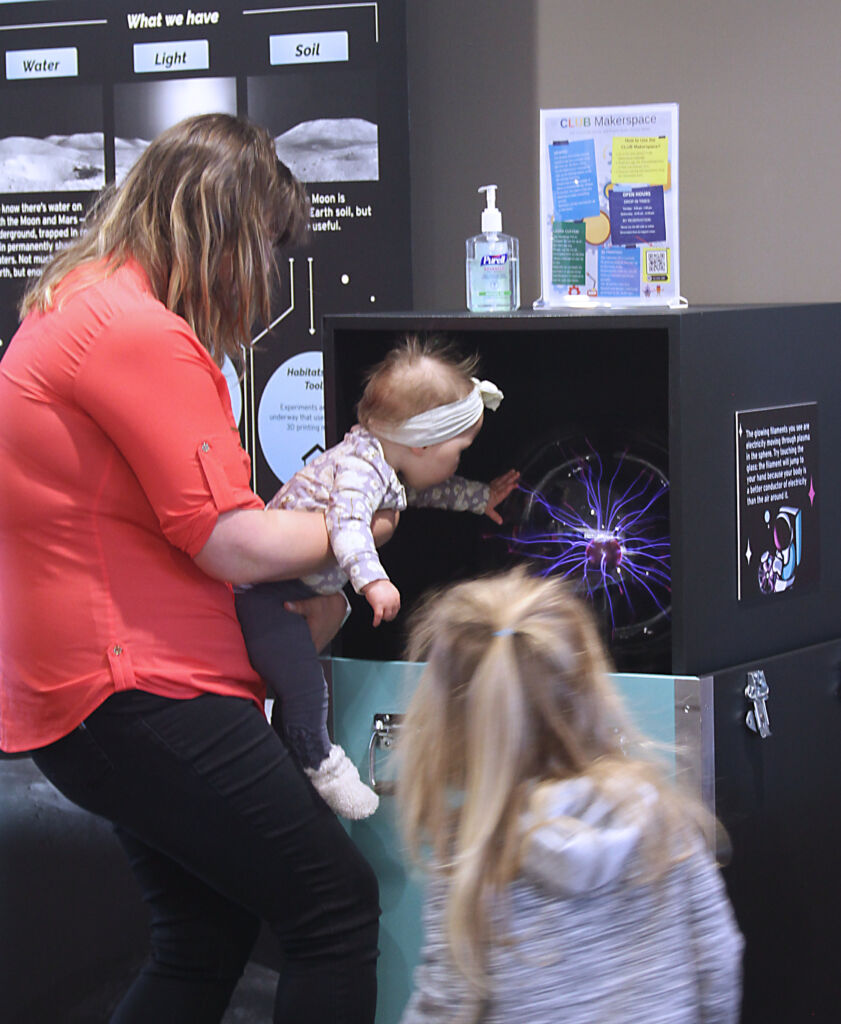 Exhibit Programming Kits
SSI typically creates kits that are sent to tour libraries at the beginning of the tour, to encourage them to conduct related programing before, during, and after their time hosting the exhibition. Using feedback from previous projects, the kits for this program feature a base kit (that includes story-time books, code and go Rover Mice, a Mars map, and a few other items) as well as an additional higher cost, higher impact item of their choice. So far libraries have requested drones, additional higher level coding robots, telescopes, and accessories for telescopes they already have. This has made the kits more personalized for each library, while still providing a base kit that our evaluators are collecting data on.
Workshops
The project hosted a two day, in-person workshop for participating libraries, preceded by a one-day training by the JSC Astromaterials group. Held at the Erie library hosting the exhibit, and led by Brooks Mitchell and Anne Holland, the workshop prepared participating library staff to set-up and troubleshoot the exhibit, facilitate meaningful STEM programming related to the Artemis program, and gain awareness of project requirements. Multiple Artemis-related activities from NASA STEM Engagement were highlighted at this workshop and will be uploaded to STAR Net's STEM Activity Clearinghouse (an online repository of vetted, high-quality interactive STEM activities suitable for the library setting) in PY2.  The post-workshop feedback collected by the project team was our most positive yet, with every participant indicating the workshop 'exceeded expectations.'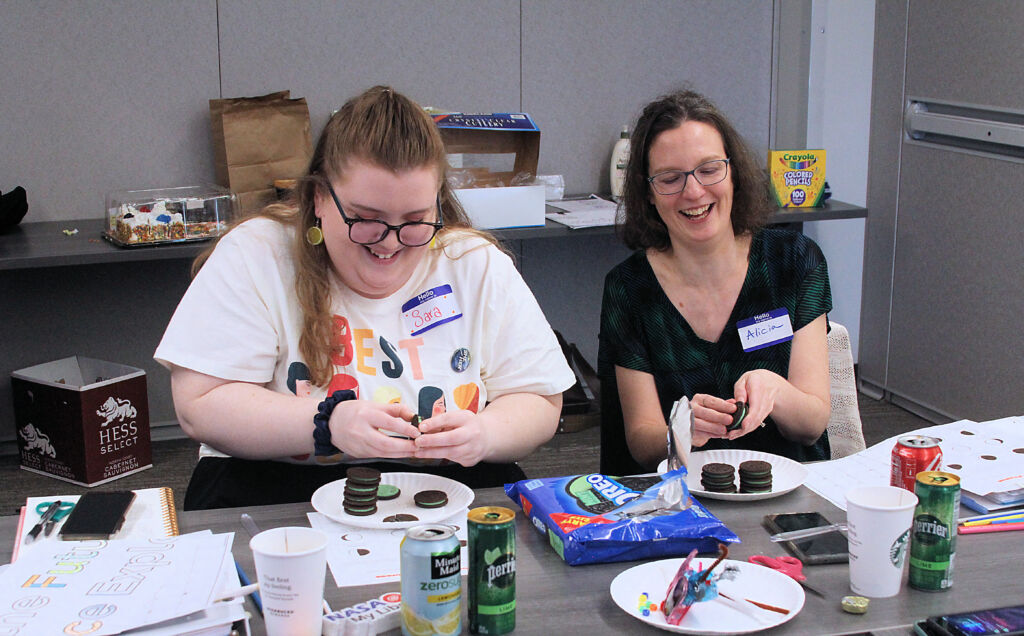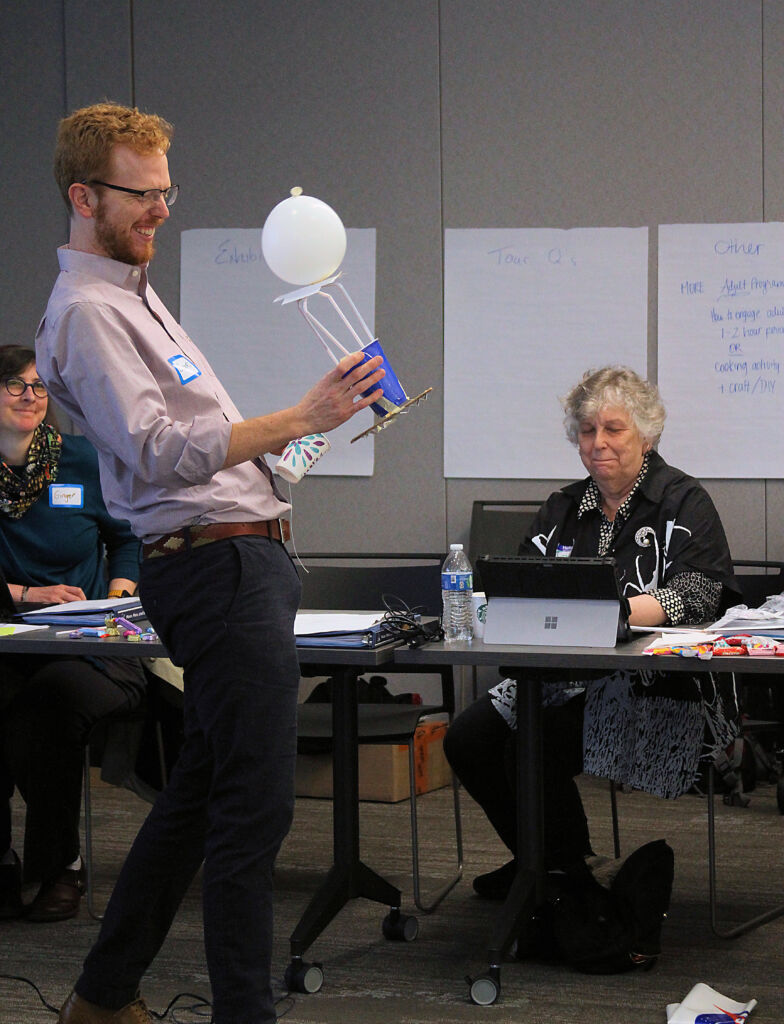 Online Presence
Several of the exhibits digital interactives are available online.  Follow these links for:
Evaluation and Research
External evaluation for the project is being conducted by Education Development Center (EDC).  The evaluation program includes site visits to libraries hosting the exhibits, as well as pre-surveys of the library staff.