Why STEM?
In the 21st Century, a basic understanding of science, technology, engineering, and math (STEM) is part of being an informed and engaged citizen. Research shows that when families, schools, and communities work together to support learning, then students perform better academically and stay in school longer. The National Research Council (2009) concluded that learning experiences across informal environments (such as public libraries) positively influence science learning in school, attitudes toward science, and pursuit of science-related occupations.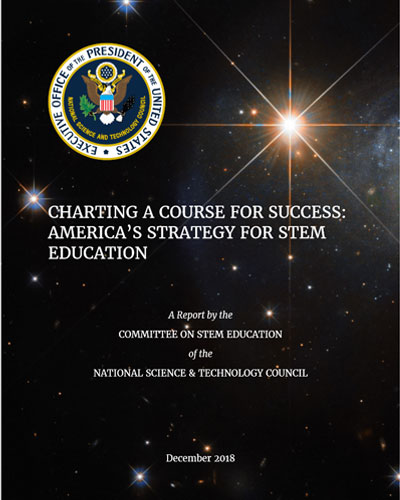 Committee on STEM Education of the National Science & Technological Council (2018)
Charting a Course for Success: America's Strategy for STEM Education
Executive Office of the President of the United States
Released December 4, 2018, the White House's five-year STEM education plan creates an administrative strategy for STEM education across America. The plan includes a heavy emphasis on promoting the need for STEM ecosystems of learning and reinforces the crucial role that informal education plays in STEM learning and engagement for students.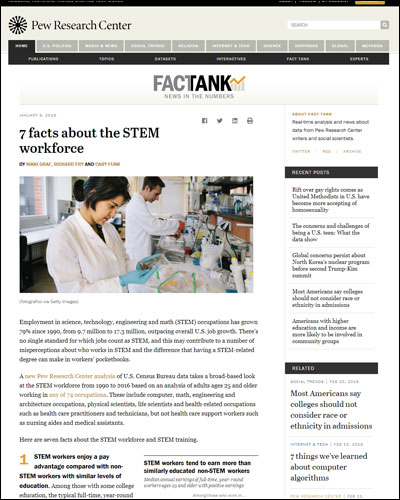 Nikki Graf, Richard Fry and Cary Funk (2018)
7 Facts about the STEM Workforce
Pew Research Center
How much do you know about science topics?
Before you read the report below, test your science knowledge by taking the interactive quiz. The short quiz tests your knowledge of questions recently asked in a national poll.
After completing the quiz, you can compare your score with the general public and with people like yourself.
Background Report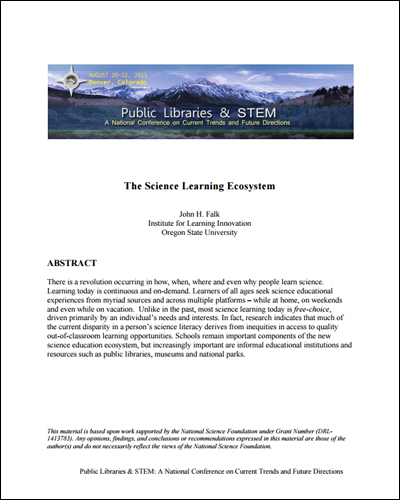 John H. Falk (2015)
The Science Learning Ecosystem
Institute for Learning Innovation, Oregon State University
*Presented at the 2015 Public Libraries & STEM Conference. View Conference Program
There is a revolution occurring in how, when, where and even why people learn science. Learning today is continuous and on-demand. Learners of all ages seek science educational experiences from myriad sources and across multiple platforms – while at home, on weekends and even while on vacation. Unlike in the past, most science learning today is free-choice, driven primarily by an individual's needs and interests. In fact, research indicates that much of the current disparity in a person's science literacy derives from inequities in access to quality out-of-classroom learning opportunities. Schools remain important components of the new science education ecosystem, but increasingly important are informal educational institutions and resources such as public libraries, museums and national parks.
Publications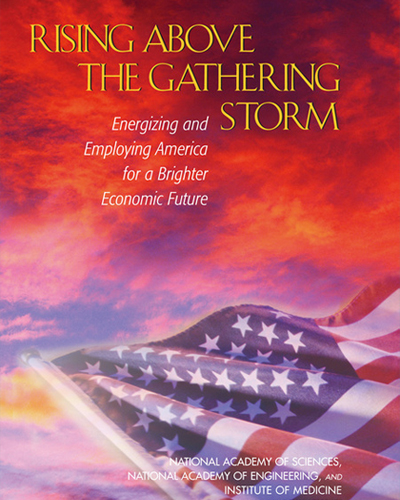 National Academy of Sciences (2006)
Rising above the Gathering Storm: Energizing and Employing America for a Brighter Economic Future
Washington DC: National Academy Press.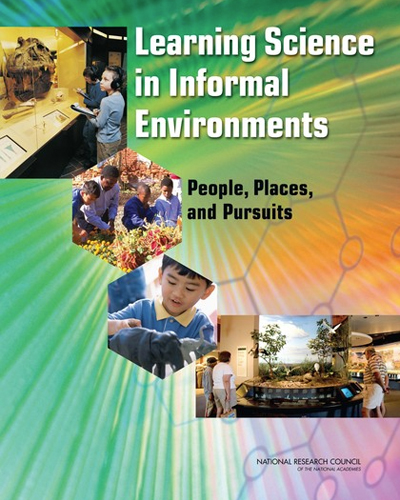 National Research Council (2009)
Learning science in informal environments: People, Places and Pursuits
Washington DC: National Academy Press.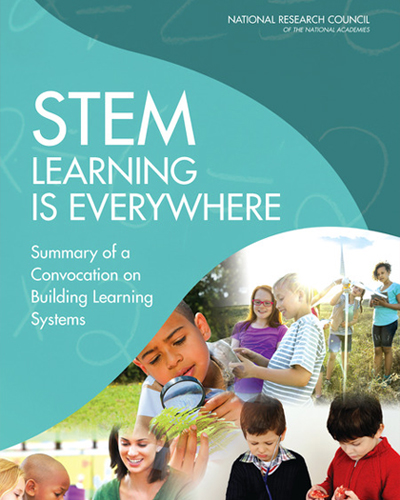 National Research Council (2014)
STEM Learning Is Everywhere: Summary of a Convocation on Building Learning Systems
Washington DC: National Academy Press.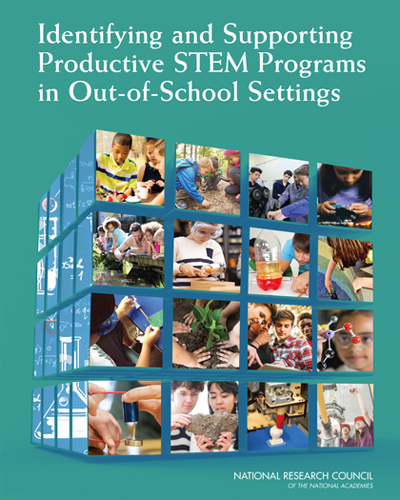 National Research Council (2015)
Identifying and Supporting Productive STEM Programs in Out-of-School Settings
Washington DC: National Academy Press.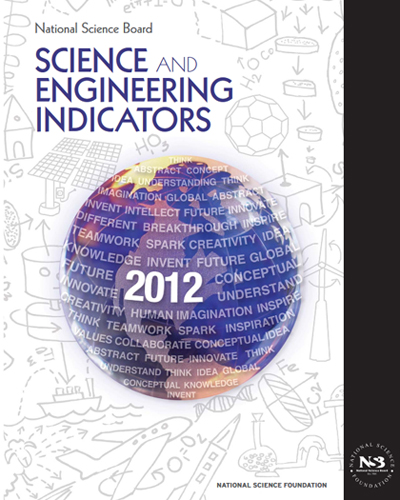 National Science Board (2012)
Science and engineering indicators: 2011
Washington, DC: U.S. Government Printing Office.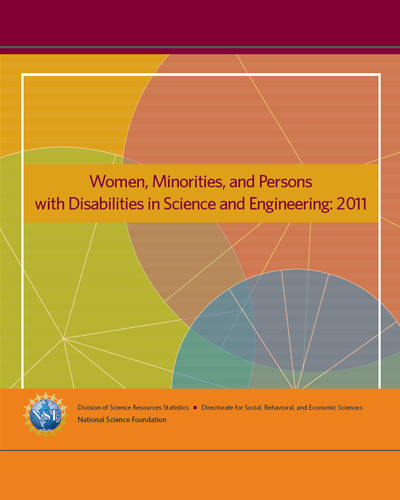 National Science Foundation, Division of Science Resources Statistics. (2011)
Women, minorities, and persons with disabilities in science and engineering: 2011
Arlington, VA.


NCIL, in partnership with the Lunar and Planetary Institute, received funding from the National Science Foundation for the first-ever Public Libraries & STEM conference that took place at the Sheraton Denver Downtown Hotel in Colorado, August 20-22, 2015. This invitation-only conference brought 150+ library and STEM professionals and funders together to build productive relationships; explore promising practices in designing effective programs; help define a 21st century vision of STEM learning in public libraries; and develop the foundation for a future evaluation and research agenda for libraries and their partners engaged in STEM education efforts. The conference background reports, presentation files, and results were used as the foundation of the resources compiled For more information, download the following documents.
Conference Summary | Conference Evaluation Report | Public Libraries and STEM
This material is based upon work supported by the National Science Foundation under Grant Numbers DRL-1413783 and DRL-1421427. Any opinions, findings, and conclusions or recommendations expressed in this material are those of the authors and do not necessarily reflect the views of the National Science Foundation.