Educational Games
In testing various educational games in the library world, one thing was clear: Patrons prefer games based on templates they're already familiar with. Whether it's Guess Who, Taboo, or Balderdash, adding educational content to existing formats has been a win!
When downloading these templates, remember, you can make your own game with your own content! If you do, please share it with us so we can feature it here!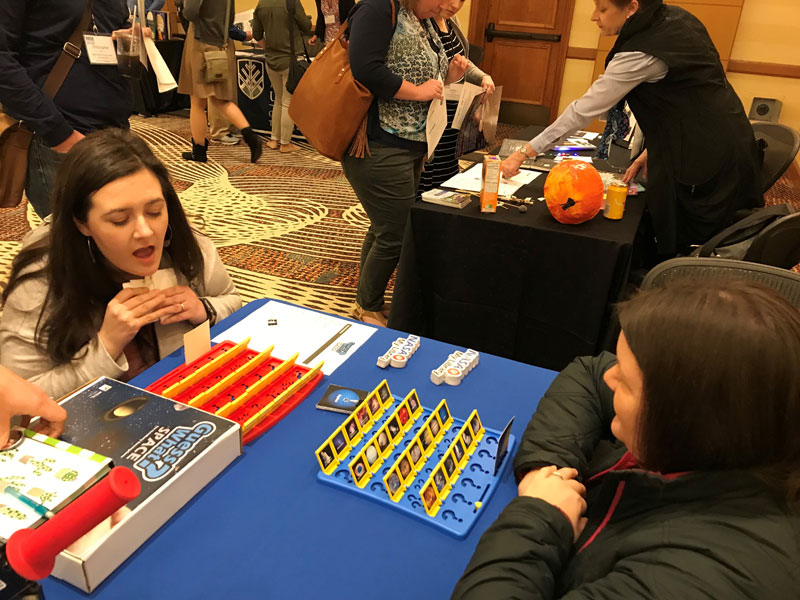 Game Materials
Click here to download additional supplies and game making tips.
* To purchase the tabletop game boards (with card slots) for this game, click here.