Ready to Share with Patrons
Below is a list of resources that you can share with your patrons without the need for facilitation.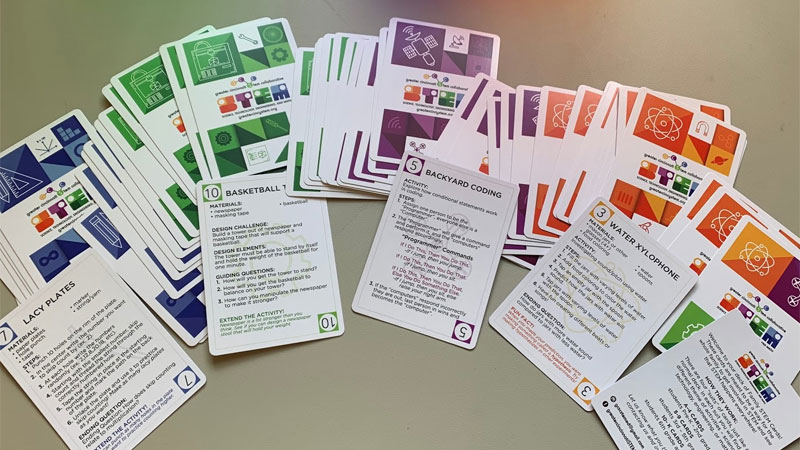 Featured Resource: Family STEM Cards
The Greater Cincinnati STEM Collaborative has developed STEM activities that use household materials into a deck of cards families can use to engage with STEM at home. The cards are formatted for easy printing at home.
To order decks of cards, patrons can visit GCSC's donations page or contact the Greater Cincinnati STEM Collaborative at gcscstemed@gmail.com.