NASA Science Events and Programming
The NASA@ My Library project team will promote three to five high-profile events each year, providing NASA@ My Library Partners with robust event planning resources on the project website and via webinars.
High-profile NASA@ My Library events might include:  an International Observe the Moon night event in collaboration with a member of the Night Sky Network, hosting a NASA spacecraft launch event where live NASA coverage is streamed to a large audience, or hands-on activities facilitated by a NASA scientist for Earth Day. Visit  STAR_Net's STEM Activity Clearinghouse for collections related to the events highlighted on the Events page.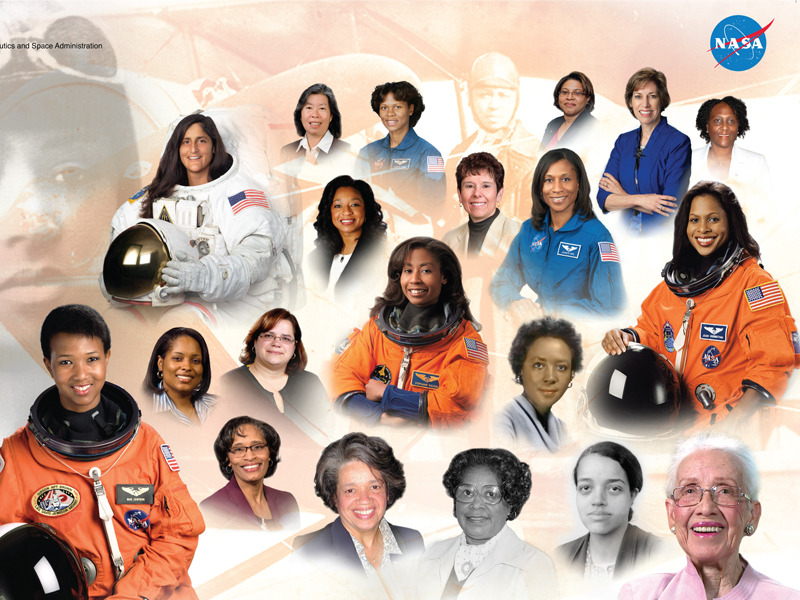 Women's History Month
Beginning in March and extending into spring/summer
Help your community explore the wonders of NASA science and celebrate the contribution of women to STEM! Libraries will have the opportunity to host events related to NASA's scientific explorations of the universe during Women's History Month. These types of events are open to all family members, regardless of gender, but focus on engaging girls in science using field-tested, hands-on activities.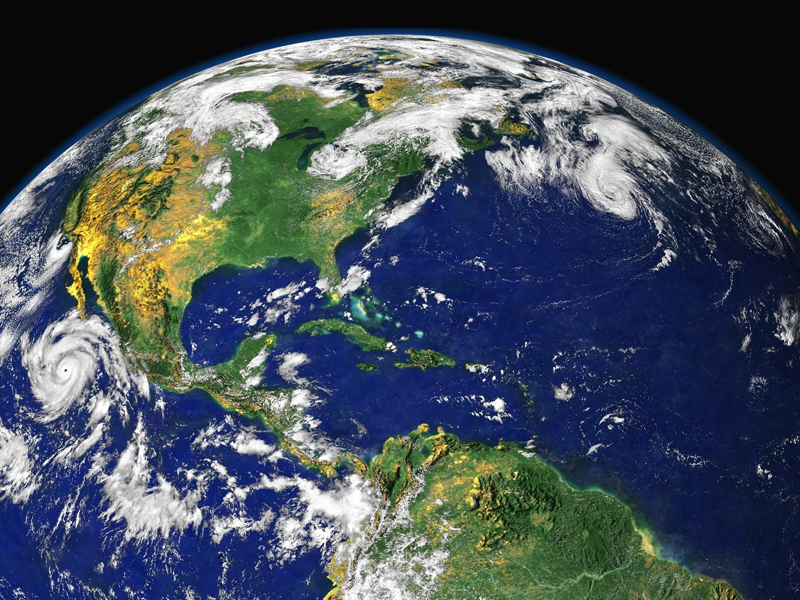 Earth Day
April 22, 2017
From the clouds and weather that we can see, to the air we breathe, our Earth's atmosphere is essential to sustaining life on our planet. Join this national celebration of our planet with hands-on activities about Earth's Protective Atmosphere. There will be opportunities for library patrons to be citizen scientists and help NASA scientists understand clouds from below (using citizen scientists' observations) and above (using satellites). Using the new, user-friendly GLOBE Observer app, citizen scientists can contribute their observations of clouds and help improve our understanding of Earth and the global environment.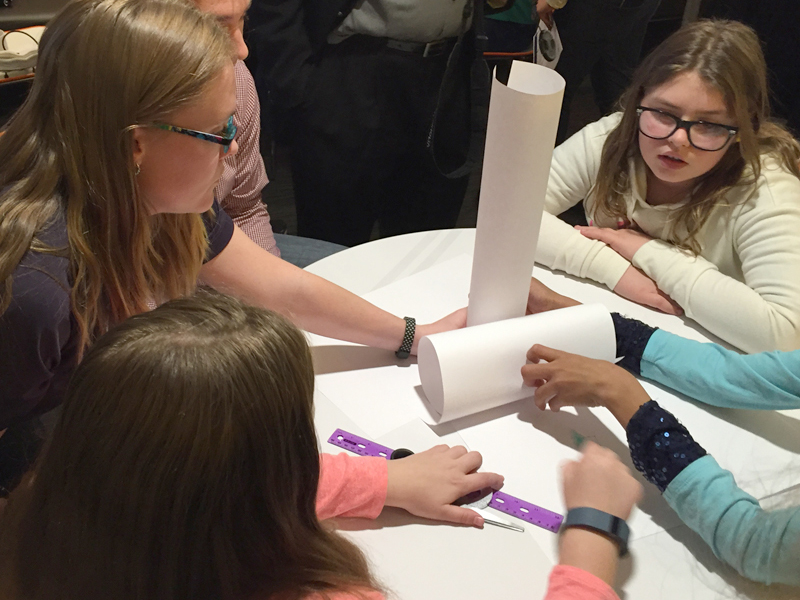 2017 Summer Reading Program (Theme: Build a Better World)
The Collaborative Summer Library Program (CSLP) theme for 2017 explores construction, architecture, community-building, and more. Help your community use a creative process of thinking, building, testing – and doing it all again! – through hands-on engineering projects. Help communities explore options for making our world a better place using technology and eco-friendly choices at home and in our communities. Consider what it is like on other worlds and design (model) space colonies that would allow astronauts to thrive in space.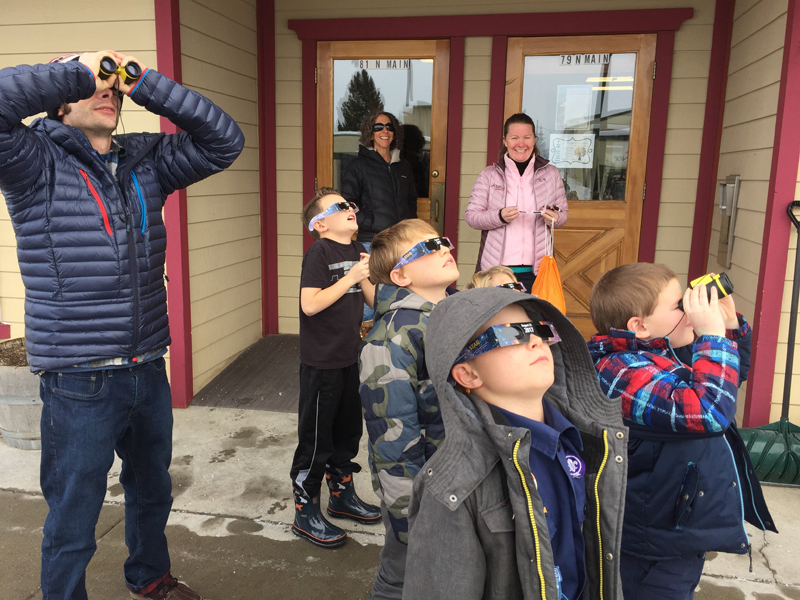 2017 Solar Eclipse
On August 21, 2017, a total eclipse of the Sun will be visible in the Continental U.S.  Eleven states will have the chance to see the daytime Sun covered by the Moon, while in others, the Moon will partially cover the Sun.  The Eclipse offers a wide-variety of possibilities for STEM-based library programs – to learn more about how libraries are participating in the 2017 Solar Eclipse, and to get ideas for your NASA@ My Library Proposal, visit:  www.starnetlibraries.org/2017eclipse/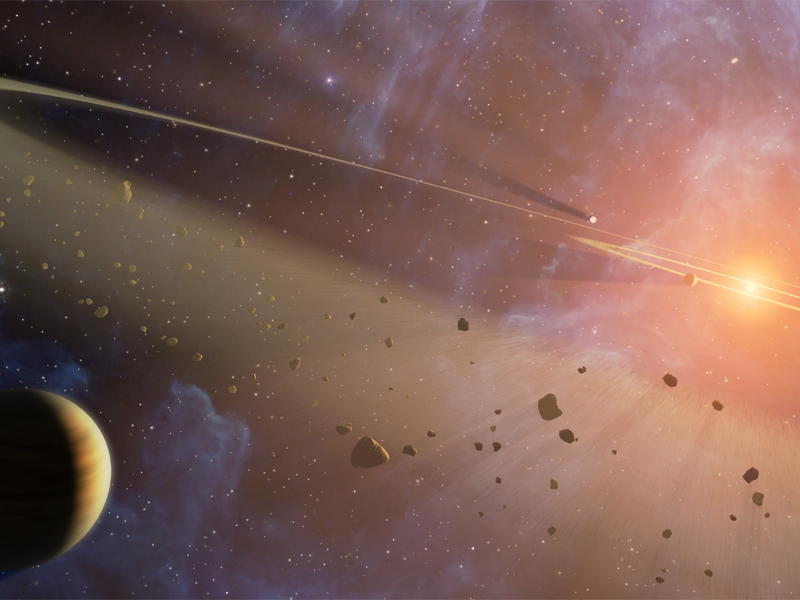 2019 Summer Reading Program (Theme: Space)
To celebrate the 50th anniversary of the first man on the moon, the Collaborative Summer Library Program (CSLP) has chosen Space as their 2019 summer reading program theme.  The American Library Association also provides a resource page for summer reading programs, including tips on collaboration with local schools, outreach, and reading lists.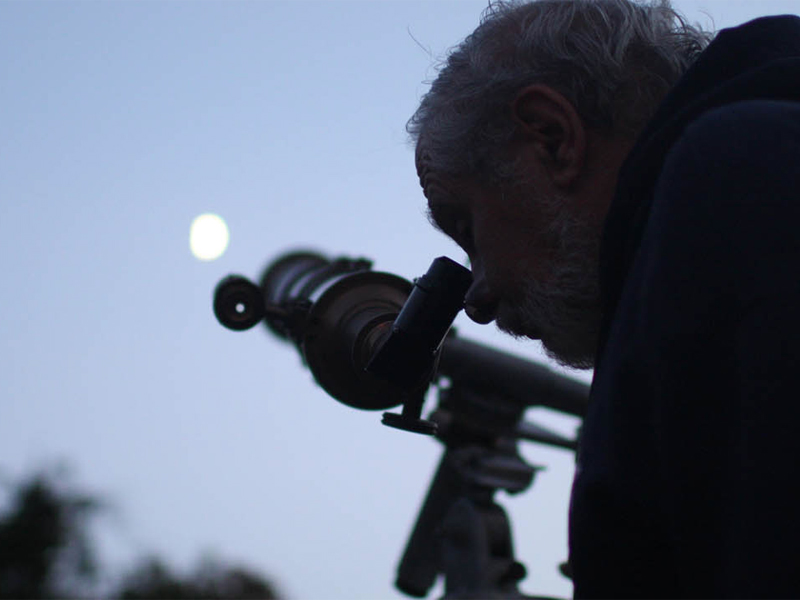 International Observe the Moon Night
October 28, 2017
International Observe the Moon Night (InOMN) is an annual worldwide public event that encourages observation, appreciation, and understanding of our Moon and its connection to NASA planetary science and exploration. Everyone on Earth is invited to join the celebration by hosting or attending an InOMN event — and uniting on one day each year to look at and learn about the Moon together. Find resources for libraries to host their own InOMN events at http://www.starnetlibraries.org/international-observe-the-moon-night/. InOMN is sponsored by NASA's Lunar Reconnaissance Orbiter, NASA's Solar System Exploration Research Virtual Institute (SSERVI), and the Lunar and Planetary Institute.