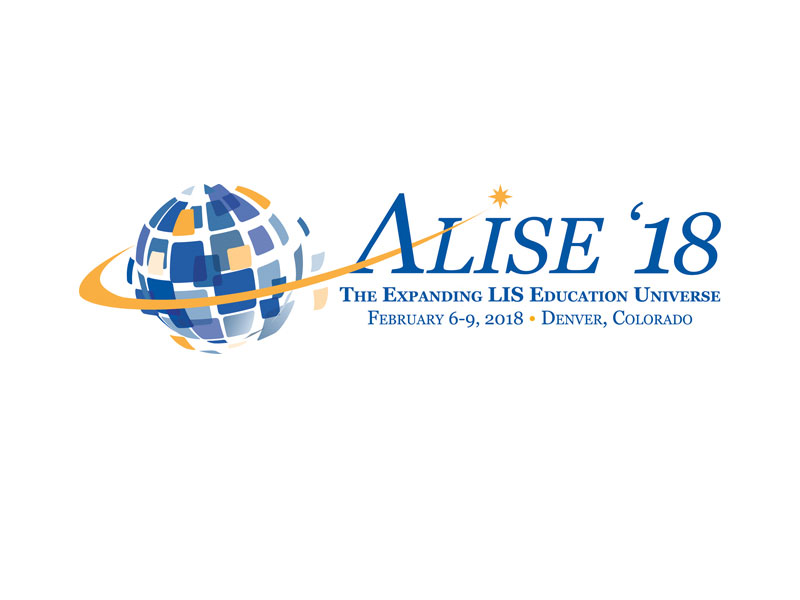 The 2018 ALISE conference aims to serve as a platform where such bold conversations take place about the present and future of LIS education and pedagogy research. The theme of the conference has been crafted to call upon educators, practitioners, scholars, administrators and policy makers to bring their ideas to address the ever-expanding horizon in the field of library and information science. Through the wide range of SIGs and the following sub-themes of the conference, we invite all stakeholders in library and information science and allied disciplines to contribute to a fruitful conversation to define and shape the landscape of LIS education.
The 2018 conference will provide opportunities for attendees to:
Exchange ideas on innovative pedagogies for active learner engagement
Share best practices for evidence-based learning outcomes assessment
Explore and evaluate multimodal approaches for program delivery
Present research on emerging curricular areas or specializations within programs
Develop undergraduate program pedagogy and evaluation
Discuss the relationship between MLIS and allied masters programs
Foster international collaboration in education and research
Address interdisciplinary convergence in the field
Discuss how to prepare and mentor the next generation of LIS educators and researchers
Nurture effective leadership and management in education and practice
Click here to visit the conference website for more information!