Celebrate Earth Day on April 22, 2019
Why Does The GLOBE Program Observe Clouds?
Clouds are a major component of the Earth's system that reflect, absorb, and scatter sunlight and infrared emissions from Earth. This affects how energy passes through the atmosphere.  Different types of clouds have different effects, and the amount of cloud cover is also important. Clouds can change rapidly, so frequent observations are useful to track these changes.
And while NASA has numerous satellites orbiting Earth, their GLOBE Observer program needs your help (as Citizen Scientists) to make their data more complete. This is where NASA's GLOBE Observer App comes in – allowing you and your patrons to photograph clouds and record sky observations and compare them with NASA satellite images.
NASA uses the vantage point of space to increase our understanding of our home planet, improve lives and safeguard our future.
The agency continues to develop new ways, like the recent launch of NOAA's newest weather satellite, GOES-S, to observe and study Earth's interconnected natural systems with long-term data records, shares this unique knowledge, and works with institutions around the world to gain new insights into how our planet is changing.

Celebrate 60 Years of Earth Observations with NASA
03/06/2018
In its 60 year history, NASA has spent a great deal of time looking outward to find and learn about planets in our solar system and beyond. This Earth Day, however, our focus turns to the numerous NASA missions that study the planet that we live on and help us understand the Earth's complex, dynamic systems. Join STAR Net, Marilé Colón Robles (NASA) and Jessica Taylor (NASA) to learn how you can celebrate Earth Day with NASA with programming ideas for children, teens, and adults!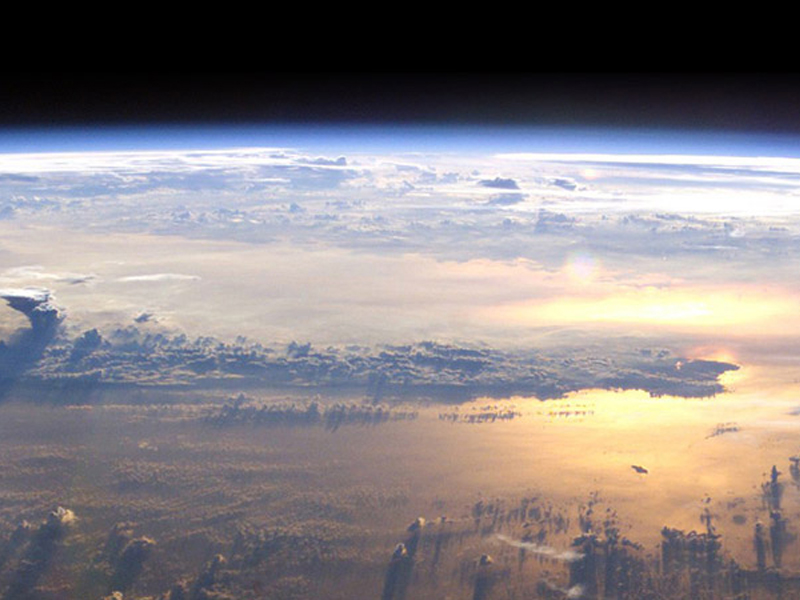 Collaboration Opportunities
Reach out to NASA Subject Matter Experts to collaborate on your programs! Invite them to serve as program speakers for adult programs or help you facilitate hands-on activities and talk about science and exploration with youth. These Subject Matter Experts are STEM-focused professionals from NASA-funded centers and institutions, as well as researchers and NASA volunteers within each region that can collaborate on programs.
Programming Resources
Below we have assembled a collection of resources that include vetted STEM activities, printable materials (PDF format), promotional photos and related website links that your library can utilize for your 2019 Earth Day programming.
Looking for a cool poster for your upcoming Earth Day event?